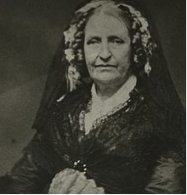 Emma Hart Willard was an American poet, author of books on American history, life-long educator and great champion of American women's rights, although her influence spread to other parts of the world in time. Her reputation had been forged at the Troy Female Seminary in New York, an establishment that she had founded. It was the first school exclusively for the higher education of women.
She was born Emma Hart on the 23rd February 1787 in Berlin, Connecticut into a very large family of seventeen children, some of which had been born to her father's first wife. Emma was the 16th of those and all the children were encouraged to read and be of independent thought. She was a particularly bright child, able to converse about predominantly "male" subjects such as politics and mathematics. She learned a lot at home and was fifteen years old before she entered school for the first time. Within two years she was teaching at the Berlin academy.
She spent the next few years teaching but was dismayed by what she found, with female students constantly at a disadvantage compared to their male counterparts. In 1814 she set up, in her own home, a boarding school for girls. Her belief was that women were just as capable of studying serious subjects rather than just being sent to finishing schools to turn them into society ladies. In 1819 she wrote a pamphlet called A Plan for Improving Female Education and was disappointed to receive a lukewarm response from members of the New York Legislature.
Eventually, getting some kind of encouragement, she opened up a school in the Waterford district of New York but the promised financial support did not materialise so she moved the operation to new premises in Troy. Her new, revolutionary seminary opened in 1821 and was a great success. Even though not all students went on to have careers in business or other areas, her aim was fulfilled. She felt that women should have the opportunity to get an education but she did not support the women's suffrage movement.
Willard also made a name for herself as a writer, specialising in books on American history in the main. Examples were History of the United States, or Republic of America (1828) and Last Leaves of American History, published in 1849. She also published a collection of poetry called The Fulfilment of a Promise and the best known of the poems in this book is probably Rocked in the Cradle of the Deep. It is believed that this was composed while on a transatlantic voyage. Here is the poem: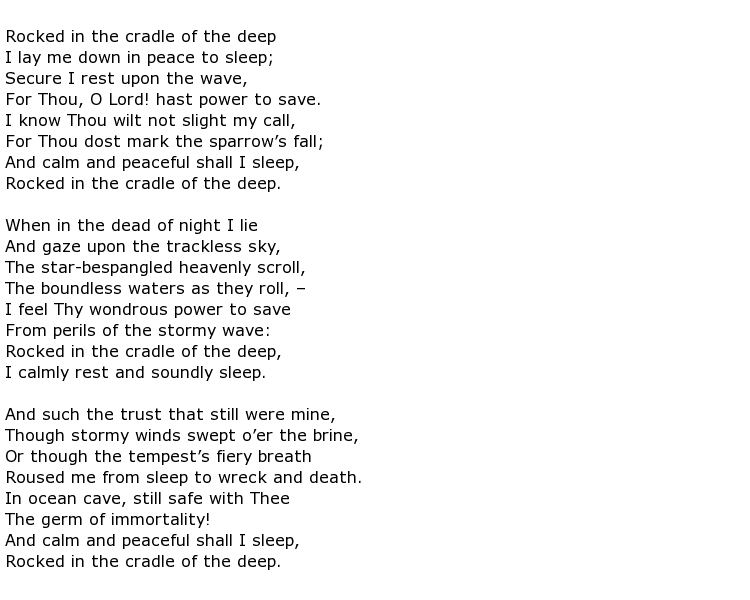 Emma was married twice, firstly to John Willard, whose name she took, and then to Doctor Christopher Yates. The second marriage did not last long though and she spent the rest of her life dedicated to the furtherance of women's education, both at home and abroad. Although her literary output was fairly large she will best be remembered for her efforts as an educator. In 1895 her school was renamed the Emma Willard School, in her honour. Memorial statues were raised in Troy, New York and Middlebury, Vermont and, in 1905, she was inducted into the Hall of Fame for Great Americans.
Emma Hart Willard died peacefully on the 15th April 1870 at the grand old age of 93.