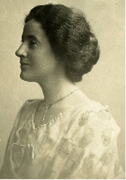 Enid Derham was an Australian poet and editor of other writers' work in poetry, drama and prose. She was an academic all of her life, filling the position of senior lecturer in English at the University of Melbourne from 1922 until her untimely death almost twenty years later.
She was born on the 24th March 1882 in Hawthorn, a suburb of the Victorian city of Melbourne, the daughter of a solicitor. Her education began at Hessle College, Camberwell and then the Presbyterian Ladies' College where she was one of the last generation of female students to be taught in the strict, classical tradition. Going on to the University of Melbourne in 1900 she read the classics, gaining a first class honours degree in classical philology. She followed this with her masters' degree.
Just before the outbreak of the First World War, Derham was in England and she spent six months at Oxford University studying Anglo-Saxon and Old English. She might have stayed longer but for the war, but she returned to Melbourne and her college lecturing and writing. She wrote poetry which was mostly influenced by her classical background. Her first two published works were a collection called The Mountain Road and Other Verses, published in 1912, and Empire: A Morality Play for Children. However, it was not until after her death that her name became better known in Australian literature. A posthumous anthology of her best poetry, simply called Poems, was released by the Melbourne University Press in 1952.
Critics have usually described her as a minor lyric poet, with a relatively slim body of published work to her name. She was an occasional contributor to literary periodicals but, it seems, her poetry was received in a somewhat lukewarm manner during her early years. She surprised many of those who knew her when her later poems were released, displaying a passionate, intense poet that no one really knew was there.
Here is an early example of her work, a poem called The Mountain Road: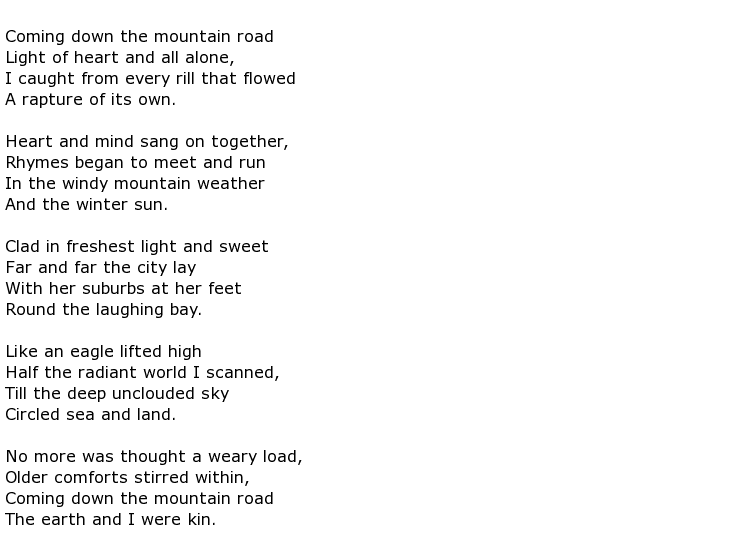 As an academic she worked her way up to senior lecturer status through teaching at Trinity and Ormond colleges and also taught students at the Workers' Educational Association and University Extension Board. From 1912 she was one of the founding members of two literary organisations: the Lyceum Club and the Classical Association of Victoria. By the time she was employed by the University of Melbourne in the early 1920s she was the first woman to have secured a post in the English department there. By 1924 she was the senior lecturer in the faculty.
Despite a promising start, Derham's academic career stuttered and, although she was a capable lecturer, some have recorded that she suffered through a poor teaching technique. Despite this she acted as acting professor for a brief spell in 1938 and she was always popular, displaying grace and warm-heartedness to colleagues and students alike.
Enid Derham died suddenly on the 13th November 1941 at the age of 59. She suffered a cerebral haemorrhage while at her home at Kew.