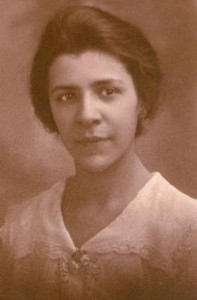 Born in Pennsylvania in 1896, Esther Popel was an African American poet, writer and activist who was popular for works such as Thoughtless Thinks by a Thinkless Thoughter. Her father was a mailman and encouraged all his children to gain a better education and Popel herself graduated at the age of 18 from the Harrisburg's Central High School.
Popel made history when she went to Dickenson College, the liberal arts college in Carlisle, as she was the first African American to do so. There she studied both Latin and modern languages and graduated as one of the top students in her year, receiving the John Patten Memorial Prize.
Popel had started her writing career early. Thoughtless Thinks was published whilst she was still at high school and she continued to write throughout her college years. As America entered the 1920s, movements such as the Harlem Renaissance began to gain headway and Popel was an integral part of it.
She married in 1925 to William Shaw, a chemist, and they would have one daughter together. Whilst she continued to write, she worked as a high school teacher mainly in Washington DC where the family finally settled.
Popel began publishing her poems in various African American publications including Opportunity and Crisis and it was for this latter journal that she wrote perhaps her best known poem Flag Salute. The work came about after a Negro called George Armwood was hung in 1933 following accusations of attacking 71 year old Mary Denston. The poem switches from talking about the murder of Armwood by an angry mob to quotes from the American pledge of allegiance.

Crisis published the poem in 1934, a year after Armwood's murder, but a state committee decided that the poem was at best objectionable and that the magazine should not be allowed in schools if it was going to publish such things. That same year Popel published Blasphemy American Style in the journal Opportunity.
Popel was an activist for much of her life and fought on women's rights issues as well as the many problems encountered by black American's in the first half of the 20th century. She was appointed chair of the National Association of College Women and would serve on its board for nearly twenty years.

With her background in education she also played a role developing teaching policies throughout the Washington area and was eventually asked to work on long term plans for the country by the National Education Association.
Popel's poetry was mostly published in magazines and journals but in 1934 she privately published a collection of her works under the title A Forest Pool. Popel produced a small body of work over her lifetime and is, perhaps, better known for the contributions she made to education in both her home state and across the US. She has, however, written memorable poems such as Flag Salute that continue to be published in anthologies throughout the world.
Popel had to retire from teaching after she developed a heart problem in 1952 and died from a stroke 6 years later in 1958 at the age of 62.