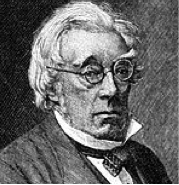 Francis Hastings Doyle was a 19th century British poet, prominent lawyer and government official who, on the death of his father in 1839, became Sir Francis, 2nd Baronet.
He was born Francis Hastings Charles Doyle on the 21st August 1810 close to the west Yorkshire town of Tadcaster. His family enjoyed comfortable circumstances with his father, also called Francis, being a distinguished officer of the British Army, holding the rank of Major-General. Sir Francis (senior) became a Baron in 1828. When he died eleven years later his son inherited the title. As one would expect, Francis was provided with a good education, beginning at the famous Eton public school. He then went up to Oxford, where he studied the law at Christ Church College.
Although he came from strong military roots he had no ambitions of his own in that direction, opting to become a lawyer and a writer instead. He had been writing poetry from a young age but did not see any of his work published until he was 24 years old. Becoming a lawyer was his priority and he was called to the Bar in 1837. He was appointed Commissioner of Customs in 1869, this being only one of several official positions that he held during his lifetime. Despite being a busy man he found time to write a great deal of poetry as well and had a number of collections of poems published. His first effort was called Miscellaneous Verses which came out in 1834. It took him another ten years to publish Two Destinies and he followed this with Oedipus, King of Thebes in 1849 and Return of the Guards in 1866.
Doyle's growing reputation as a poet earned him the academic and coveted position of Oxford University Professor of Poetry in 1867. He became well known for writing stirring ballads, usually containing military themes, such as The Private of the Buffs, The Red Thread of Honour and the tale of the sinking of a ship under the title The Loss of the Birkenhead. Doyle describes in dramatic detail the gradual breaking up of a ship caught on the rocks as, piece by piece, it falls victim to the might of the sea. The sailors stoically accept their fate, knowing that the women and children must go first leaving them to an inevitable watery grave. Here are the opening verses of this poem: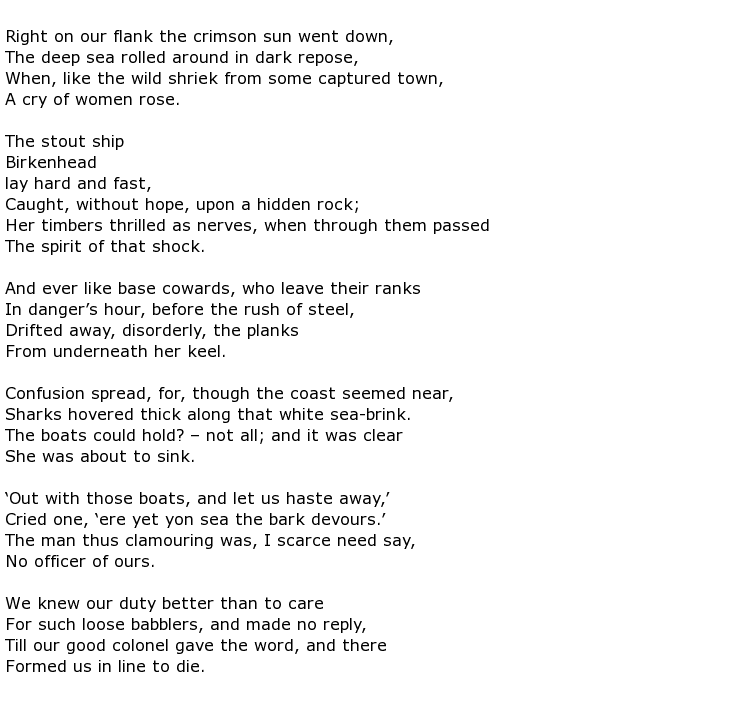 Some critics have suggested that while Doyle's poetic style lacks substance, the depth of feeling that he puts into his verse is strong. He may have gone down in literary history as a fairly ordinary British poet but there is no doubting the passion that comes out in the language used in the above piece.
Doyle was married in 1844 to the daughter of a Member of Parliament and they had four children, although one son fell victim to a typhoid epidemic in 1882. His two other sons inherited the family title, Everard becoming the 3rd Baronet and the youngest son, Arthur Havelock, becoming 4th Baronet.
Sir Francis Hastings Doyle died on the 8th of June, 1888 at the age of 77.