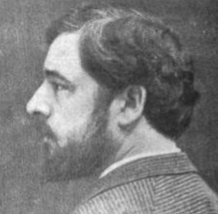 George Parsons Lathrop was a 19th century American writer and newspaper editor.  His literary output included poetry, travelogues and novels.
He was born on the 25th August 1851 on the Hawaiian island of Honolulu, the son of a physician.  His upbringing must have been quite unsettling as he received his education firstly in New York City and then in the Eastern German city of Dresden.  He returned briefly to America before heading off once more, in his late teens, to England.  He had already decided on a career as a writer so it may not have been a coincidence that he met the daughter of Nathanial Hawthorne while in London and, on the 11th September 1871, he married Rose Hawthorne.
The couple set up home in America where Lathrop joined the staff of the Atlantic Monthly, becoming associate editor for around two years.  In 1879 he moved to Boston to become editor of the Boston Courier.   He pursued his literary career alongside that of a newspaper man and had already had two books published by this time:  Afterglow in 1877 and Somebody Else the following year.  Lathrop was able to purchase his wife's former home in Concord, Massachusetts.  This was a property named "The Wayside" and they lived there for the next four years before returning, once more, to New York.
In 1883 Lathrop became active in worldwide copyright matters and he set up the American Copyright League, following this with the founding of an organisation called the Catholic Summer School of America.  This was a group of people who met during the summer months to exchange and promote ideas on the Catholic faith as well as literature, run on university-style lines.  Lathrop and his wife became more and more involved in church matters and Rose would eventually become a nun after her husband's death in 1898.
His poetic themes were wide and varied, some being of a religious nature and some about things in the natural world such as Before the Snow where he paints a vivid picture of the land as it says goodbye to the warmth of late Autumn, getting ready for the oncoming winter.  One of his bleaker efforts is called Famine and Harvest which describes the plight of the early 17th century settlers on the east coast who struggled in those first few years, with crops failing and people starving before, finally, things came right and healthy communities were established.  Here is the poem: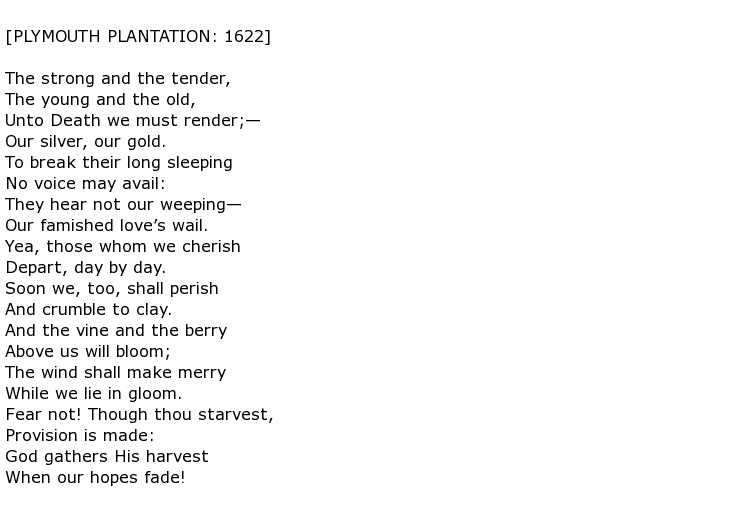 He also wrote tender, love poetry, such as one called May-Rose alluding to both the warm days of the month of May and his dear wife, Rose:



Lathrop's literary output was considerable with collections of poetry such as


A book of travel experiences called Spanish Vistas came out in 1883 and then a novel called Newport in 1884.  His Catholic faith drove him to produce A Story of Courage in 1894 which was a history of the monastery set up a hundred years earlier in Washington D.C, known as the Georgetown Visitation Monastery.  Not surprisingly, given the family connection, he edited what became the complete and standard edition of his father-in-law Nathanial Hawthorne's works, in 1883.
George Parsons Lathrop died on the 19th April 1898 at the early age of 46.  His widow Rose, now known as Mother Mary Alphonsa, dedicated her life to the administration of two New York cancer hospitals.