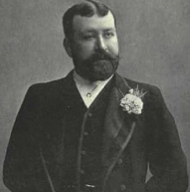 George Robert Sims was an English writer of poetry, novels and plays who also spent time as a socio-political journalist.  His carefree lifestyle led to him being called a "bon vivant", meaning that he enjoyed the good things in life, mixing with a large circle of artistic and literary friends.  He was successful in all of his writing ventures but, unfortunately, he was an inveterate gambler and most of his riches had disappeared by the time that he died in 1922.
He was born on the 2nd September 1847 in the south London borough of Kennington, the oldest of six children.  His father had made a fortune as a merchant while his mother was a prominent suffragette in the Women"s Provident League.  George enjoyed exposure to his parent's cosmopolitan circle of friends and soon became interested in the theatre.  His education began at Eastbourne, Kent and he then went on to Hanwell Military College and then the University of Bonn.
He was writing poetry as young as ten years old and plays while at Bonn.  It was while living in Germany, and then France, that he became interested (perhaps addicted to) gambling, being a keen follower of horse and dog racing and boxing.  When he had completed his studies he worked for his father for a while but had ambitions to become a writer rather than a businessman.  He wrote a few witty pieces for a periodical called Fun, becoming editor eventually.
From 1877 up to the time of his death he wrote verses and other pieces for a Sunday publication called The Referee, using a pseudonym "Dagonet".  These were under the column heading "Mustard and Cress" and ran for some 45 years.  The literary editor of The Times paid a glowing tribute, saying that:


They were so popular that they were compiled into two books that sold many hundreds of thousands of copies.  Their titles were The Dagonet Ballads, published in 1879 and Ballads of Babylon in 1880. Other journalistic efforts came in the form of reviews of racing and show dogs, boxing and leisure.
Besides his humorous works and devil-may-care attitude to life, Sims had a deadly serious side as well, as evidenced in a monologue that formed part of The Dagonet Ballads called



He wrote many articles about the plight of the poor in late 19th century England and this poem sums up the desperate situation that many were in.  Here are the opening verses: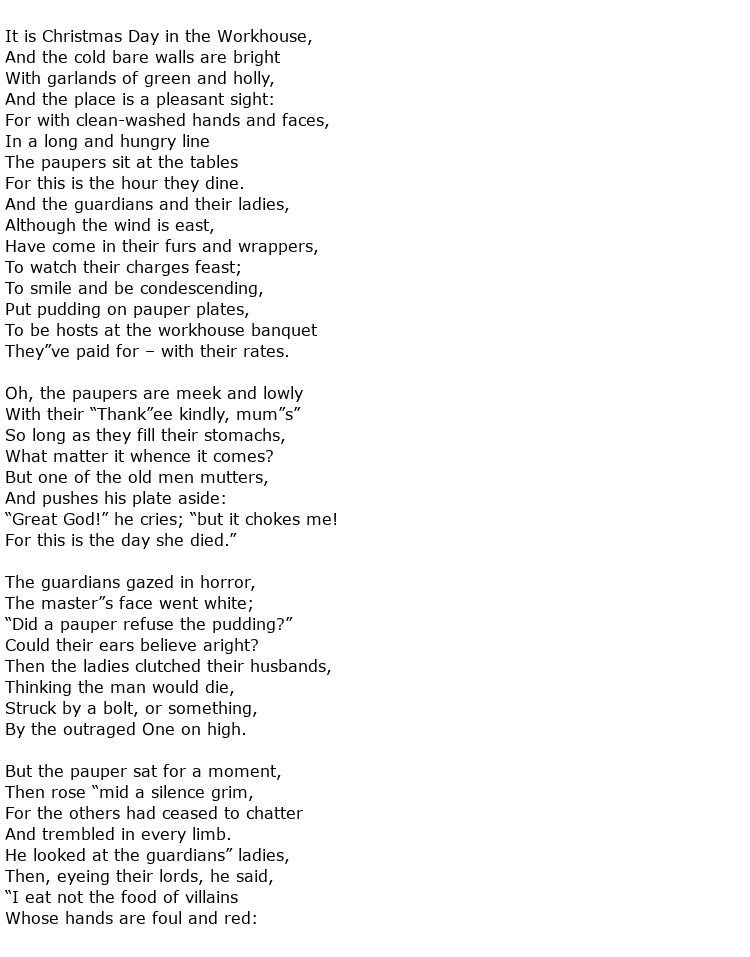 Sims was a zealous reformer on behalf of the downtrodden slum dwellers and used his privileged position as a journalist to bring his concerns to the fore.  He did much to make their lives more bearable, being a leading light in the creation of the Boys Clubs movement along with many other social initiatives.
His literary output of poems, plays and novels was considerable and yet he found the time to be married three times.  Only his third wife survived him.
George Robert Sims died of liver cancer at home in Regents Park, London on the 4th September 1922.  He had just passed his 75th birthday.