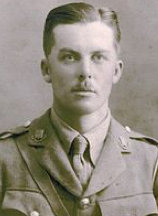 Gilbert Waterhouse was an British war poet who was one of the many who never came back from the First World War battlefields.  Tragically his body lay undiscovered for some time before being recovered at the conclusion of the Somme.  He had fallen on the first day.  Prior to joining the Army he was an architect.
He was born on the 22nd January 1883 in the Kent dockside town of Chatham, the son of a shipbroker.  His school days were spent at the prestigious Bancroft's School in the Woodford Green district of London and he then went on to the University there.  His first period of employment was as a ship's draughtsman and he then decided to study to become an architect.  He put himself down as a qualified



when enlisting into the Army during the early days of September 1914, at the age of 31.
He was accepted into the Royal Fusiliers as a soldier but it did not take him long to earn a commission.  He was an officer by the spring of 1915 and he joined the



near Harwich.  He was writing poetry as well and one of his sonnets, called



was seen in an esteemed publication during October of that year.  It was a powerful piece of writing focussing on the thousands and thousands of soldiers who march off to war and never come home again.  Particularly poignant were the lines that read:



Like many others, before and after him, he found himself posted to the front line in France although his active service was interrupted in February 1916 when he was admitted to hospital, his father receiving a telegram reporting that his son was



He was soon back with his unit though who were, ominously, preparing for the terrible Somme.
The battle began on the 1st July and Waterhouse found himself close to Serre, one of 606 men and 24 officers.  By the conclusion of that day only 2 officers remained along with just over 190 other ranks of the 2nd Battalion, and he was not one of the survivors.  The nature of this battle was that so many men were lost, on both sides, without anyone being certain that they were dead.  Witnesses saw him fall but it would be a year before his body was interred in a Commonwealth war grave.   All of that time his family would have the anguish of not being certain that he was lost.
His experiences of war were set down in verse and a volume of 24 of his best poems were published posthumously, at the end of 1916.  The book was called



containing some work written before he reached the front.  Here is an extract from one of his best known pieces, a poem called Bivouacs, about the fear and trepidation felt by soldiers sleeping in tents in the woods ahead of the coming battle: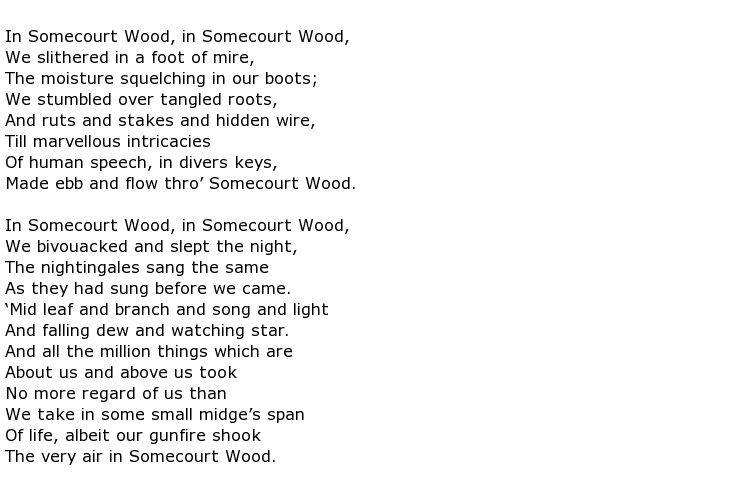 Gilbert Waterhouse died in battle, on the 1st July 1916, aged 33.  His name is commemorated on the First World War honours board at his old school.