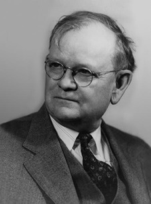 Hartley Burr Alexander, PhD was an American writer, academic, philosopher and iconographer.
He was born on the 9th April 1873 in Lincoln, Nebraska, the son of a minister in the Methodist church who was also edited a newspaper.  As he grew up in Syracuse the young man developed his own interest in writing, influenced by his father, but shied away from the church.  He also took some guidance from his step-mother, a woman who came into his life when he was aged only four.  She was a lover of culture and, although the harsh environment of the Nebraska frontier was not really conducive to it, a lot of it rubbed off on the boy.
He was educated at a local high school and, at the age of seventeen, wrote a significant piece of poetry called



He was already interested in the plight of the Native Americans in the area where he grew up and he gained a deep level of spirituality from studying their ways and their folklore.  At the time that he wrote the poem there was a popular misconception, held by many, that



but Alexander took an opposing view.
In 1892 he began studying at theNebraska University which was in Lincoln, not far from his home.  Further studies took place at  Pennsylvania and then Columbia, where he gained a doctorate in philosophy in 1901.  He had ambitions in both literary and academic fields but it was not until 1906 that he gained a position at the University of Nebraska, teaching philosophy, and he would spend the next nineteen years there.  He eventually became chairman of the philosophy department.
Alexander was a popular teacher at the university in Lincoln and he also found time to write whenever he could.  He produced poetry and articles which found their way into a number of newspapers and periodicals.  He also had some musical talent which came to light when he presented his own light opera.  His life-long interest in Indian mythology led to a number of books on the subject and he soon became an authority on the symbolism of their culture.  Not surprisingly he used Indian themes in a number of his poems and a good example is one called


which is written from the Native American view of the settlers and their obsession with building new towns and cities, at the expense of the natural habitats that were there long before they arrived.  This short poem is reproduced here: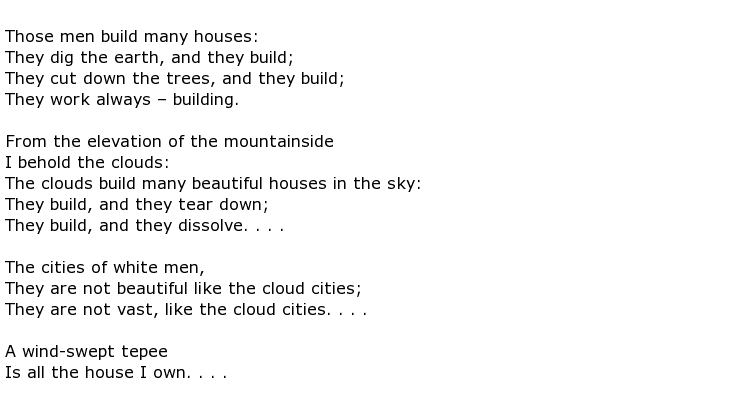 Such was his growing reputation in the art of symbolism that, when the new state capitol was being designed, Alexander was the man responsible for producing the symbolic inscriptions, sculptures and mosaics that adorned the building.  He worked closely with sculptor Lee Lawrie on this project.  His ideas were so well received that further commissions came from a number of locations across the United States.  He eventually settled in California and was instrumental in the setting up of Scripps College, a new educational establishment for women in Claremont.  He carried on teaching philosophy there for the rest of his life.
Hartley Burr Alexander died, and was buried, in Claremont on the 27th July 1939 at the age of 66.  He was never forgotten in Nebraska though and, in 1988, he was inducted into the Nebraska Hall of Fame.