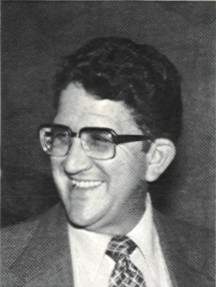 Born in Puerta de Golpe, Cuba, in 1932, poet and writer Heberto Padilla is perhaps closely associated with the Cuban revolution and the lack of tolerance towards writers, artists and intellectuals under the rule of Fidel Castro. For that reason more than any, Padilla has long been linked with controversy in the country, particularly when in 1971 he was put in jail for the flimsiest of offenses.
Padilla fell in love with poetry when he was very young and his first book was published when he was just 17 years old. The Audacious Roses came at a time when the prospect of revolution was still in the distance but beginning to grow in Cuba as the dictatorship of Batista came towards its end. When Castro's revolutionaries swept to power in 1959, like many of his intellectual compatriots, Padilla supported the move believing it signaled a fresh start.
When writers across the country received warnings that they should support the revolution in their literary output, Padilla began to change his mind about Castro. It wasn't a simple case of a new dictatorship trying to censor the writers, the literary elite of Cuba at the time still managed to get their work out there to the general public. The trouble was things began to become more censorious as the 60s developed.
When, in 1968, Padilla's work Out of the Game was awarded the national poetry prize, largely against the wishes of Castro, the book was published with an addendum railing against its anti-revolutionary message. Padilla soon found himself arrested and confined to his home. By 1971, the situation had become worse and he was again arrested by the secret police and for a whole month was put under intensive questioning.

Up until then his treatment had been a local event with some people on his side in Cuba and others fervently for the Castro revolutionary message. When Padilla was wheeled out in front of the writer's union to make a full confession on behalf of himself and his wife, the curtailment of freedom of speech in Cuba began to reach a more international audience.
The likes of Satre and Susan Sontag all signed a writer's petition that condemned the Castro government for their stance. Padilla continued to live in Cuba but was now under the watchful eye of the Cuban police and had little in the way of freedom. In 1980, the American authorities managed to negotiate his release and he moved to the US where he was treated as hero. His book Heroes Graze in my Garden was a response to the way writers and artists were being treated during the Castro years in Cuba.

Padilla was not entirely comfortable with his new life and would have preferred to be able to write in his homeland of Cuba rather than living in exile. He worked for a number of universities including Princetown as a teacher of literature and his final post was in Alabama. In 2000 he didn't turn up for his classes for the day and when friends went to check on him they found Padilla dead at home. He was 68 years old.