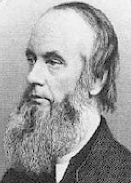 Henry Alford was a 19th century writer and distinguished cleric who is best known as a hymnodist, although he was also a minor poet of his time.
He was born on the 7th October 1810 in London although his family originated from the south west, in the county of Somerset.  There was a long line of Anglican priests in his family tree so it seemed inevitable that Henry would follow in that direction.  Sure enough, even at the age of ten, he was composing texts in homiletic style (for preachers) along with a number of odes in Latin.  He was known at his school in Wiltshire as a precocious boy with a bright scholarly future.
At the age of 17 he went up to Cambridge to study at Trinity College.  He did well there and was made a fellow of the college in 1834.  He took holy orders and found himself a position as vicar of a small village in Leicestershire called Wymeswold.   Such was his burgeoning reputation as a churchman that he was twice offered colonial bishoprics, but he preferred to stay in England.  He was determined to make his way as both scholar and teacher and he held the position of Hulsean Lecturer at Cambridge for two years.
He joined the Cambridge Camden Society in 1844 which nurtured his interest in gothic church architecture, and the restoration and preservation of country churches.  He moved back to London in 1853 where he was a minister at the Quebec Street Chapel in Marylebone but this would last for only four years.  Prime Minister, the Lord Palmerston, recognised his abilities and made him Dean of Canterbury Cathedral and he remained in this post until his death 14 years later.
Alford was a prolific writer of verse as well as editing the works of others, such as the 17th century metaphysical poet and fellow cleric John Donne.  His own poetry ran to several volumes including The School of the Heart, published in 1835 and The Four Gospels in 1849.  As a hymnodist he wrote both the words and the music for a number of hymns, some of which became very popular.  Examples of these were Ten thousand times ten thousand and Forward! be our watchword.  As well as being a talented writer and musician he was also a skilled artist and he produced a picture book called The Riviera in 1870.  He also carried out works of translation, including Homers Odyssey and many others.
Not surprisingly many of his poems were of a religious nature and some were written in prose style.  For example his Letter to America took the form of a lesson being read to the people of America while he was Dean of Canterbury, assuring them of his love and consideration.  He is offering them greetings for Christmas and the New Year and apologising for his lack of attention to their lives and problems, his reasoning being the constant day by day pressures of his own life in Canterbury.  But then he would write a romantic piece about two young sweethearts sitting down together at the end of a day, underneath the stars, enjoying the music and activity still going on in their village after a day of festivities.  The poem is called On the Evening of a Village Festival and is reproduced here: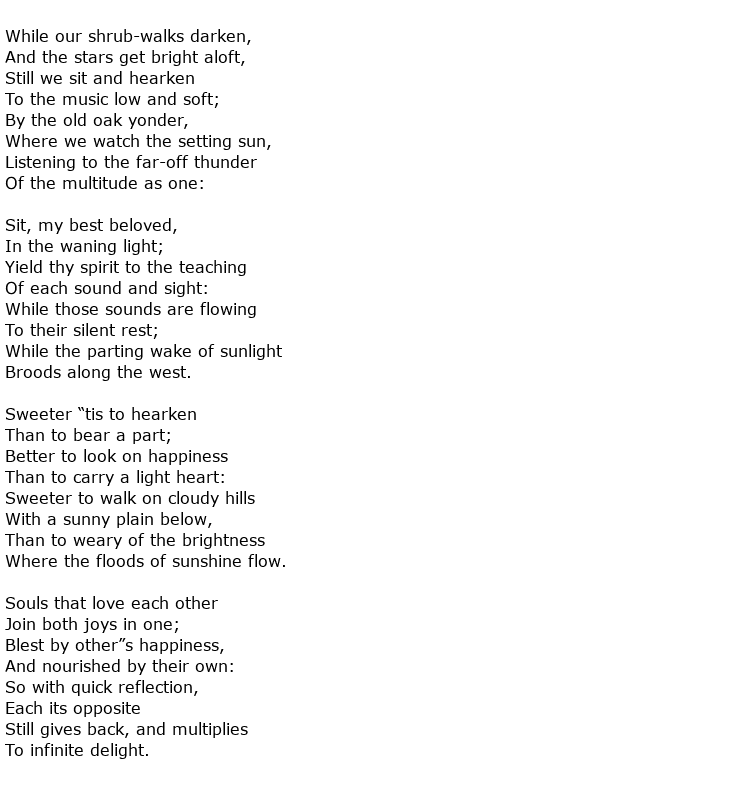 Probably seen as Alford's greatest achievement though was his re-writing of the New Testament in Greek which ran to eight volumes, written over a twenty-year period from 1841.  He adopted a philological, rather than theological, style throughout and was influential in changing people's attitudes to the old texts.  He followed this up with a similar piece of work, only this time in English.
Henry Alford died on the 12th January 1871 at the age of 60.