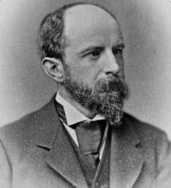 Henry Brooks Adams was an American writer, political journalist, historian and man of letters who was part of the distinguished Adams family that included two Presidents of the United States.  He won a Pulitzer Prize for his acclaimed autobiography, The Education of Henry Adams, although this was awarded posthumously and the book became one of the top non-fiction books of the 20th century.
He was born on the 16th February 1838 in Boston into privileged circumstances.  His diplomat father Charles was the son of former President John Quincy Adams.  It seemed inevitable that young Henry would receive a first class education and this culminated with his graduation from Harvard in 1858.  In no hurry to enter any profession he set off on a "grand tour" of Europe although it was not solely for the purposes of sightseeing.  He had an interest in civil law and he was seen at lectures on this subject at the University of Berlin.
On his return to the United States, two years later, he tried to get into a Boston law firm but his time there was cut short.  His father, having been re-elected to the US House of Representatives, offered him the post as his private secretary.  Adams concurred, albeit reluctantly, knowing that the post would not stretch him.  However things would soon change when Abraham Lincoln sent his father to London as US Ambassador, and Henry went with him.  This enabled him to come into contact with a great number of literary men, as well as writing anonymously for the New York Times, acting as their London correspondent.
He began reading the work of the great liberal thinker and philosopher, Englishman John Stuart Mill, and was soon influenced by his forthright views on democracy. Adams decided that he should write as much as possible to uncover political corruption while in London and he did so, assiduously, until his return to America in 1868.  He then took up a journalistic post in Washington DC.  He also entered the world of academia when appointed professor of medieval history at Harvard, remaining in post for the next nine years.
During that time he married socialite Clover Hooper (in 1872) and their home in Boston became a magnet for intellectuals and the literary minded.  This continued when they moved to Washington but their happy lifestyle would end in tragedy 13 years later when she committed suicide by swallowing potassium cyanide, a chemical that she used for developing her own photographs.
Although Adams wrote some poetry he is best known in literary circles for his 9-volume opus called The History of the United States of America (1801 to 1817) which some called



When he did sit down to write in verse he came up with high-brow poems like Buddha And Brahma, the opening two verses of which are reproduced here: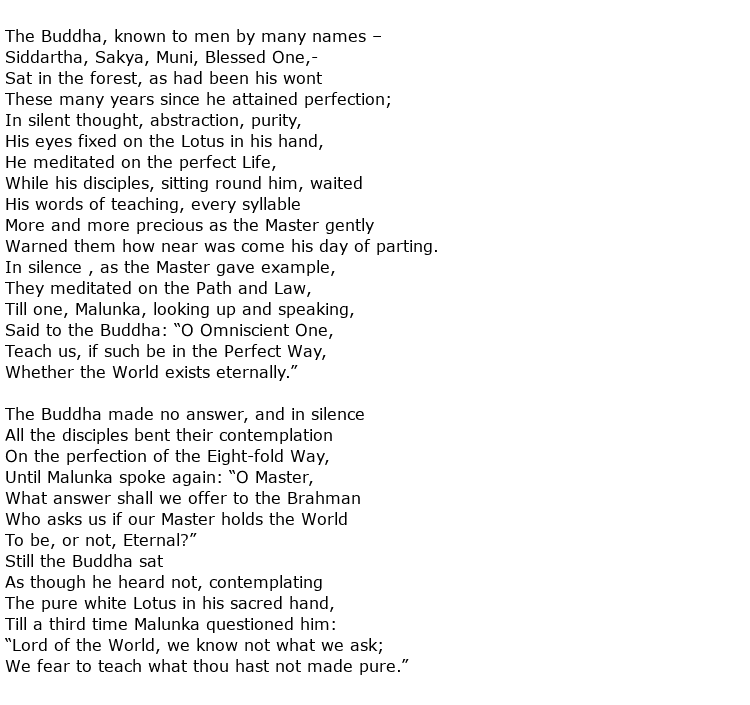 Adams also wrote two novels, one of which contained the title heroine (Esther) who some said was based on his own wife Clover.  His Pulitzer-winning memoir The Education of Henry Adams came out in 1907 although, in the first instance, it was only meant to be read by friends so received a very limited distribution.  It won the prestigious prize in 1919, a year after his death.  Curiously the memoir contained no mention of his late wife, thus fuelling speculation about the causes of her suicide. He spent most of his final years travelling between the States and Europe, continuing to write until a stroke in 1912 limited his literary abilities and desire.
Henry Brooks Adams died in Washington D.C. on the 27th March 1918, aged 80.