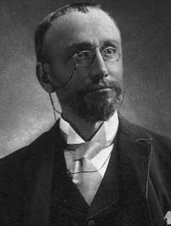 Henry Cuyler Bunner was a 19th century American poet, playwright, short story writer and novelist.  He spent the whole of his relatively short life in and around New York City and his verse and stories often provided vivid descriptions of the place that he lived and the people that he observed around him.
He was born on the 3rd August 1855 in Oswego, a town in the north central area of New York, close to Lake Ontario.  Little is known of his upbringing although it is likely that it was a comfortable one.  His grandfather, Rudolph Bunner, had been a member of the US House of Representatives.  He was educated at establishments in New York City, though seemingly not to any great academic standard.  He began his working life on the clerical staff of an importing house but felt that he would be best employed putting his writing talents to good use, so he turned to journalism.
He joined the reporting team of The Arcadian at the age of eighteen and, within four years, had risen to the assistant editorship of a humorous weekly publication called Puck.  This was a pioneering magazine, being the first one in the country to feature satirical articles, cartoons and caricatures of political figures and issues of that time.  From humble beginnings it went from strength to strength and had a successful run right up to the end of the First World War.  Bunner eventually became editor and retained that position until his untimely death in 1896.
Besides his work for Puck he was a prolific writer and his novel and short story writing style, in particular, was said to take inspiration from a number of French writers, including Guy de Maupassant, the most famous short story writer of the day.  For example, in 1893, he had a book published called Made in France; French Tales Retold with a United States Twist.  Earlier titles included The Midge (1886) and The Story of a New York House came out the following year, and other titles followed.
Bunner produced a number of poetry collections including Airs from A ready and Elsewhere, published in 1884, Rowen (1892) and Poems (1896).  That first collection included one of his best known poems, The Way to Arcady, and the opening verses are reproduced here: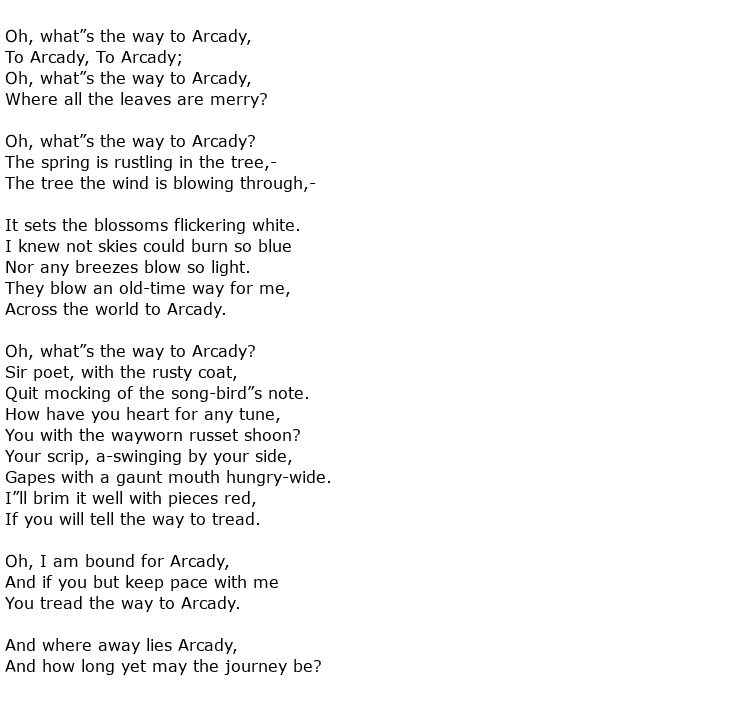 Literary historians have described Bunner as a poet capable of



His short stories are generally better remembered than his novels and, usually collaborating with others, he wrote a number of plays.  One of these was called The Tower of Babel, staged in 1883.  During the 1930s Hollywood producer Hal Roach turned short story Zenobia"s Infidelity into a movie.  Zenobia was screened in 1939 featuring famous actors Oliver Hardy and Harry Langdon.
Bunner was married to Alice Learned, the granddaughter of an 18th century US Representative.  She bore him four children but, tragically, two died in infancy.
Henry Cuyler Bunner died on the 11th May 1896 in Nutley, New Jersey.  He was only 40 years old.