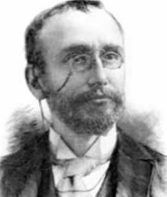 Henry Sambrooke Leigh was a fairly minor English poet and playwright of the 19th century.  He was known for his lyric writing, and tuneful singing, of humorous songs and for a number of translations of French comic operas into English, many of which appeared on the London stage.  Critics have praised him for his "fluent verse" but, at the same time, his poetic output was described as being of "very slender merit".
He was born on the 29th March 1837 in London, the son of artist and writer James Leigh.  Probably encouraged by his father, Leigh took up writing from an early age.  Details of his education are not recorded but he was clearly a skilled linguist as he grew up to be fluent in French, Spanish and Portuguese.  He soon became a popular man in company, known for his witty conversation on any social occasion.
His sense of humour was evident in some of his work, most notably a poem called The Twins which became a favourite of children of all ages.  It was one of those poems that would be recited by parents to the delight of their offspring, especially if the children were, themselves, twins.  Its jaunty message and easy to read, flowing structure made this poem one of the most popular of its day, and it is reproduced here: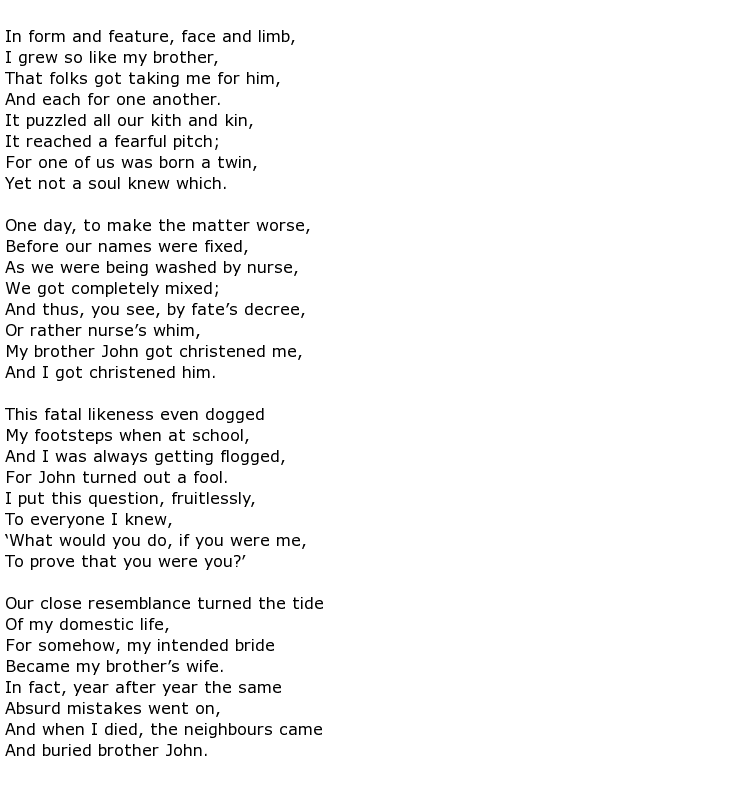 Leigh had a number of collections published between the late 1860s and the early 1880s.  Examples of these were



which was so popular that it ran to several editions.



came out in 1878 and



in 1882.  He was also very busy with his theatrical work at about the same time and many productions were staged that he had been involved in, translating and adapting work from the originals.  Examples were Falsacappa, with music by Offenbach, staged at the Globe Theatre on the 22nd April 1871;



a vaudeville piece, and



this being a comic opera staged at the Alhambra Theatre on the 6th October 1879.
Not everything that he translated was a success though.  He had at least one monumental failure with his version of a comic opera called



which was produced less than a month before he died.  A theatre then known as the



(now called the Kingsway) was the venue for this piece of work which was met with great criticism and witnessed by poor audience numbers.  Perhaps, being so close to the end, his inspiration was sadly lacking.
Henry Sambrooke Leigh died on the 16th June 1883 at the age of 46.  For a man so popular in social circles it might seem strange that he lived alone in rooms at a private hotel on The Strand in London, but this is where he died.  His body was interred at the Brompton cemetery a month later.