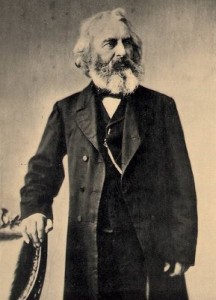 One of the lions of American poetry, Henry Wadsworth Longfellow's verses have endured across centuries to become some of the best known and best loved in the English language.
Henry Wadsworth Longfellow was born in Portland, Maine, in 1807, the son of wealthy parents, his father an attorney.
From childhood, Longfellow was preoccupied with words and writing, and even as a youth contributed poems and criticism to journals and periodicals.
Highly intelligent and motivated, Longfellow entered Bowdoin College at the age of fourteen, graduating at the age of eighteen. His love of poetry and language were apparent to the faculty even at this young age, and shortly after graduation and a short stint in his father's law office, Longfellow returned to Bowdoin to teach.
Interspersing his teaching with trips to Europe that included visits to France, Spain, Italy, Germany, England, and Switzerland, Longfellow remained at Bowdoin for twenty-five years.
While teaching at Bowdoin, Longfellow married his first wife, Mary Storer Potter, who died during a miscarriage on one of the couple's trips to Europe.
Longfellow began teaching at Harvard in 1836, where he published his first collections of poems. However, his duties to his academic career hampered his writing career. Longfellow eventually married again, to Frances Appleton, who would bear him six children before her death in a fire after eighteen years of marriage.
In 1847, Longfellow published Evangeline, a lengthy poem about the British banishment of the French from Canada. The success of Evangeline reenergized Longfellow, and in 1854, he stopped teaching to devote himself to his poetry, and in a short time published two of the poems for which he was best known for, Hiawatha and "Paul Revere's Ride."
The death of his wife in 1861 was a blow to Longfellow, who by this time was a great literary success, with his poems widely read and translated. He was a favorite of other writers, such as Dickens, Whitman, and Hawthorne, and a particular favorite of President Abraham Lincoln.
Although he did not publish for two years after Frances' death, Longfellow continued to publish poetry right up until two years before his death. He died in 1882, the bard of American Literature and one of the most famous Americans of his time, his poetry read throughout the world.
Some of Longfellow's most famous shorter poems include:
The Day is Done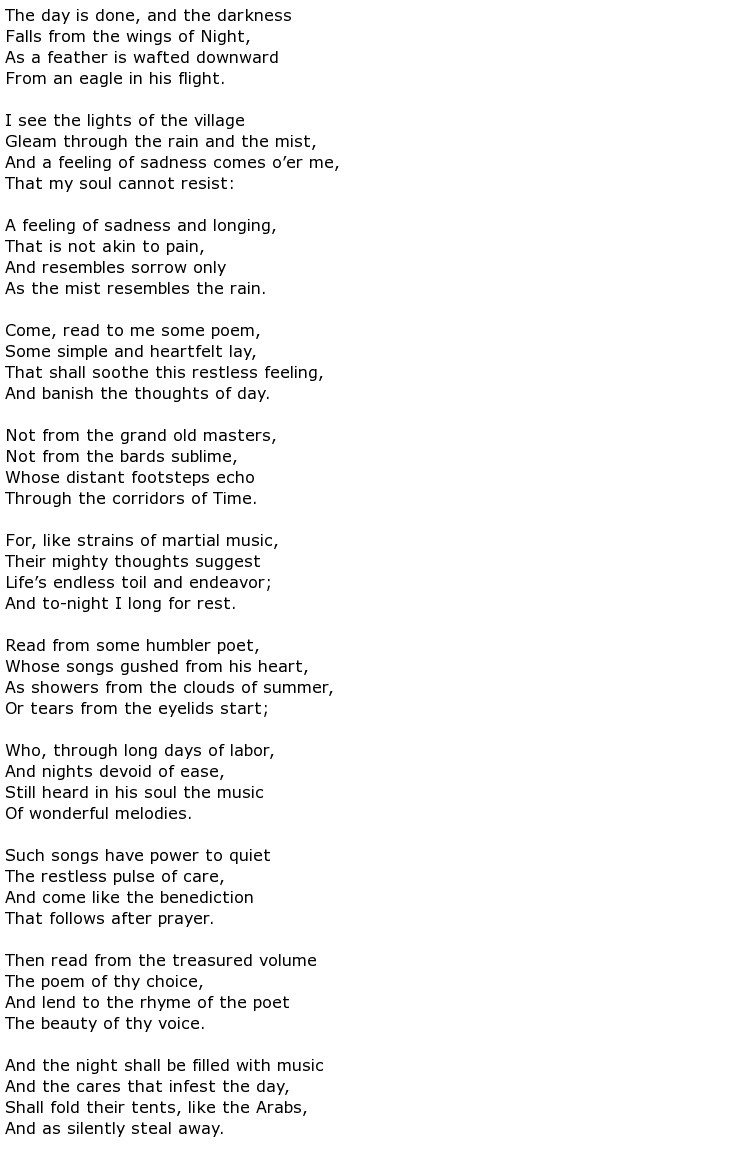 Hymn to the Night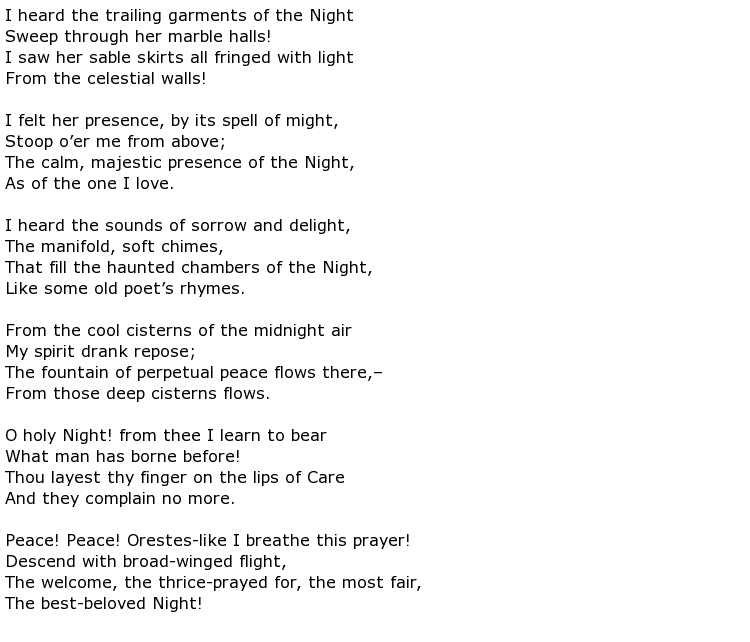 Snow-Flakes