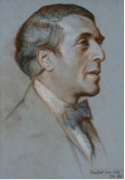 Humbert Wolfe was Italian-born but spent most of his life in England. When his parents emigrated in 1891 the family adopted British nationality and Humbert grew up to become a distinguished poetry writing civil servant, He made such a mark in his government career that he was awarded first the CBE, and later a CB. Although dedicated to his job he found time to write some forty books. He wrote prose and poetry while also producing critical writings such as Notes on English Verse Satire which was published in 1929.
It all began though in Milan when he was born Umberto Wolff on the 5th January 1885. His father was a merchant and a German Jew and his mother an Italian Jew. They moved to Bradford in the north of England when Humbert was six years old. He was a bright boy and gained entry to Bradford Grammar School. He followed that with a place at Wadham College, Oxford.
At the age of 23 Humbert was accepted into the Civil Service and worked initially within the Board of Trade. As World War I broke he served at home in the Ministry of Munitions filling the post of controller of labour regulation. His career progressed steadily and by 1938 he had risen to a senior post of great responsibility, that being Deputy Secretary to the Ministry of Labour. He was, though, already an established author and had some success with Lampoons (1925) and a poetry collection called Requiem in 1927, these two titles cementing his popularity as a favourite writer of many people during the 1920s. Wolfe's poetry attracted the attention of musical composers such as Gustav Holst and, in 1929, Holst produced a piece called "12 Humbert Wolfe Settings, Op. 48".
Here is a poem called Requiem: The Soldier, which is a poignant plea that everyone should appreciate the sacrifice that so many soldiers, so many young boys, made when they willingly laid aside their lives during that terrible conflict between 1914-1918: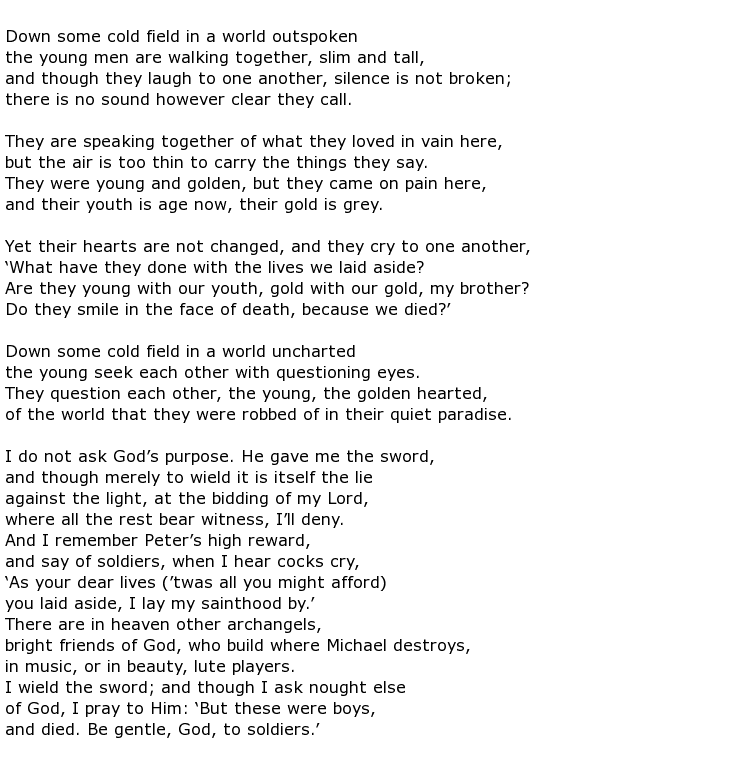 In 1930 he wrote The Uncelestial City and the following lines, taken from it, form the witty epigram that he is probably best remembered for:



As well as writing his own original prose and poetry he was a great follower of other Jewish poets such as Heinrich Heine, Eugene Heltai and Edmond Fleg and he undertook detailed translations of their work. Although he had converted to Christianity quite early in life he never forgot his Jewish roots and was a keen believer in the Jewish heritage.
There is no doubt that Wolfe served his adopted country loyally and some historians record that dedication to his government work could have been a major contributory factor in his premature death. An article in a Bradford newspaper questioned whether it was the war that had killed him and there seems to be some truth in that suggestion. The fact that he was awarded the CBE, and then a CB, bears testament to his dedication to the task in hand and, of course, the Ministry of Labour during wartime was a high pressure environment. The stress of holding a senior position there could well have contributed to his death which, curiously, came on his 55th birthday.
Humbert Wolfe died on the 5th January, 1940.