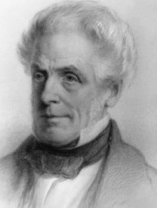 Isaac Taylor was an English writer, specialising in poetry and philosophical history.  This supremely talented man was also an inventor of a variety of mechanical objects including a beer tap and a copper engraving device which was used in textile printing.  He was also an artist, producing a wide variety of work including illustrations for various books, anatomical drawings for surgeons and portrait miniatures.
He was born on the 17th August 1787 in the Suffolk town of Lavenham, the son of an engraver and children's writer.  The family moved twice during his early years, firstly to Colchester and then to Ongar, both locations in the county of Essex.  Although Taylor's education was disrupted he followed his father into engraving and also trained as a draughtsman.  He spent a number of years illustrating books before finally turning to writing.
While in his mid-twenties he developed an interest in patristic literature, this being the work of religious men who were also known as church fathers.  This led him into inductive philosophy, a form of that science espoused by Sir Francis Bacon during the 17th century.  Taylor was married in 1825 having moved to an old farmhouse near Ongar and he had great ambitions to progress both as a writer and a man of the church, being in great demand as a presenter of lectures on "Spiritual Christianity".
His literary output was mostly centred on the history of spiritual and philosophical matters, his first published work being in 1822 under the title The Elements of Thought.  His book The Process of Historical Proof, published in1828, was his attempt to suggest that the Bible should be used as a true historical account of the ancient world.  Taylor produced a number of books on similar themes but some of his poetry was, in contrast, of a romantic, lyrical nature, containing his observations of the natural world.  Take, for example, his poem The Gaudy Flower which introduces the author's sweetheart (Anna), carefully tiptoeing through a field of flowers.  But then this romantic image is replaced with the sadness of a Tulip which shows all of its glory before shedding its petals, just before it expires.  The poem is reproduced here: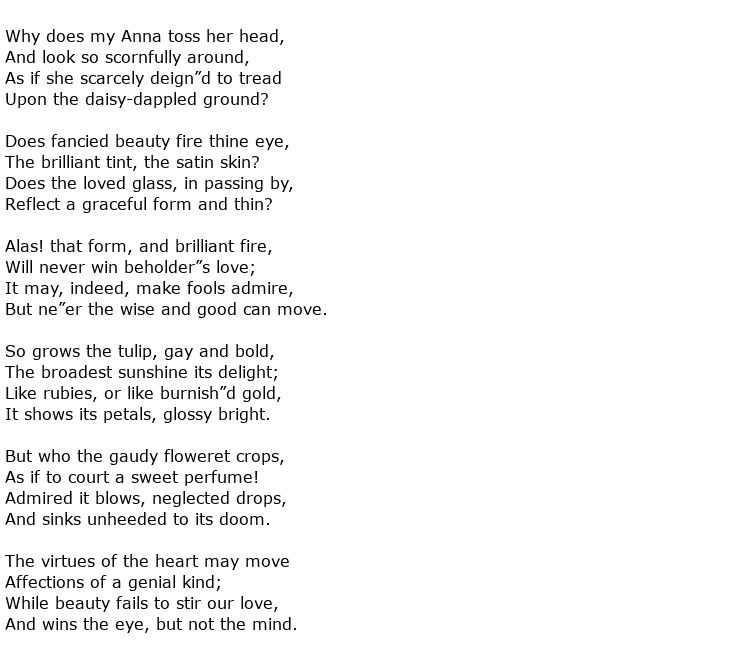 Taylor could perhaps be described as a visionary writer, or maybe just one with fanciful notions.  His 1836 title



speculated on the possibilities of an after-life where humans had a significant role to play after death in this imaginary world beyond their normal lifetimes.  But then, two years later, came Home Education where he tried to encourage children to appreciate the benefits of healthy, perhaps country, living and to expand their minds as much as possible.
His considerable contribution to literature, especially of the religious and philosophical kind, was recognised in 1862 with the award of a civil list pension of £200 per annum.  In truth his poetic output was relatively minor in comparison to his other work and, alas, he did not live much longer to enjoy his pension.
Isaac Taylor died at his home at Stanford Rivers on the 28th June 1865.  He was 77 years old.