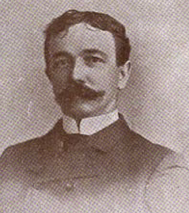 James Jeffrey Roche was an Irish-born American poet.  Towards the end of his life he served his government in the diplomatic service as American consul to Switzerland.  In his earlier days, living in Boston, he earned a living as a journalist.
He was born on the 31st May 1847 in Mountmellick, in Queen's County.  The family emigrated to Canada shortly afterwards and young James grew up on Prince Edward Island.  His scholarly father was a great influence on the boy, providing private tuition and a great deal of encouragement to read great literature.  At the age of 14 he was enrolled at St Dunstan's College, now a university.  He soon got involved in the college weekly newspaper which obviously gave him a taste for that profession.  He would take this up a few years later.
At the age of 19 he decided to move to Boston and found a job with the Boston Pilot, an Irish newspaper, eventually becoming editor-in-chief.  His strong leadership ensured that the paper did a good job in representing other New England-based Catholic intellectuals.  He enjoyed his time on the newspaper, and prospered from it, but his ambition was to become a writer above all else.  Probably his first published piece was a novel called History of the Filibusters in Spanish America, a story that was also dramatised for presentation on the stage.
His first collection of poetry was published in 1886 under the title Songs and Satires.  Other collections included



published in 1900. 
He also wrote a tribute to his old boss at the Boston Pilot called Life of John Boyle O'Reilly, published in 1891.  A charming example of his gentle, lyrical poetry is the poem simply called If where the narrator tells his true love what he would give to her, if only he could.  The poem is reproduced here: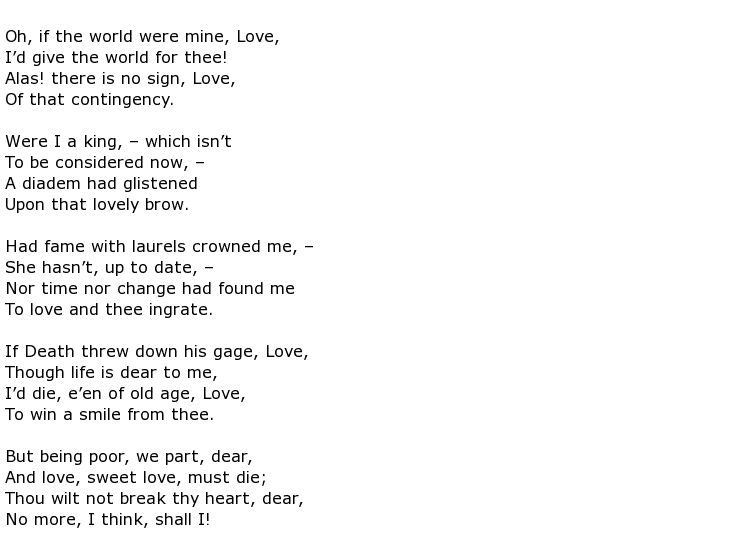 Roche was a popular man who made it his business to never upset people if he could help it.  He wrote in a witty, gently satirical way that was pleasing to read and brought him a degree of recognition, though it could never be said that he was ever considered a great poet.  During his final years it was certainly quite a diversion from his previous pathway in life when he was appointed to a consular post at the American Embassy in Berne, Switzerland.  Unfortunately it was here, far from home, where his life ended in 1908.
James Jeffrey Joyce died on the 3rd April 1908 at the age of 60.  It is believed that his body was taken home and interred at Holyhood Cemetery.  The following year a Catholic service was given in his honour and a granite plaque with a bronze plate was  unveiled celebrating his life.  The inscription described how this patriotic and kindly man freely gave his time and energy for the benefit of others.  He believed in the rights of the weak and oppressed with "heroism and justice" being his song.  He used his wit against foolish ways and hypocrisy and he