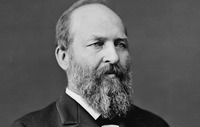 James Oppenheim was the founder and chief editor of an important literary magazine of the early 20th century; The Seven Arts. However, he was perhaps best known as an American poet and novelist, with over 14 published novels and several collections of poetry. He also contributed many short stories, articles and even poems to a number of important American publications during his career. Before his career took off he spent a couple of years at the Hudson Guild Settlement in New York as the assistant head worker and a further two years at the New York Hebrew Technical School for Girls as an acting superintendent and teacher.
Oppenheim was born on the 24th May 1882 in St. Paul Minnesota, to Joseph and Matilda (Schloss) Oppenheim. When he was just six years old his father passed away and the circumstances that his family lived in changed dramatically. Following an early education in public schools, Oppenheim went on to study at Columbia University. In 1905, he married Lucy Seckel and they had 2 sons, Ralph and James Jr. (alias Garrett)
He is perhaps best known as a writer of both short stories and novels. In his 1911 novel The Nine-Tenths he depicted the labour troubles that were prevalent at the time, as well as touching on both fabian and suffragist themes. These were also ideas that he continued working with in what is possibly one of his most famous poems: Bread and Roses; also published in 1911. The slogan Bread and Roses is most commonly linked to the textile workers strikes that took place in Lawrence, Massachusetts in 1912. The poem Bread and Roses has been set to music not once but twice; first in 1976 by Mimi Fariña, younger sister of the singer and activist Joan Baez, and then again in 1990 by John Denver. Oppenheim used Walt Whitman's model of free verse ruminations on the subject of "social and democratic aspects of life" to write his poetry.
Bread and Roses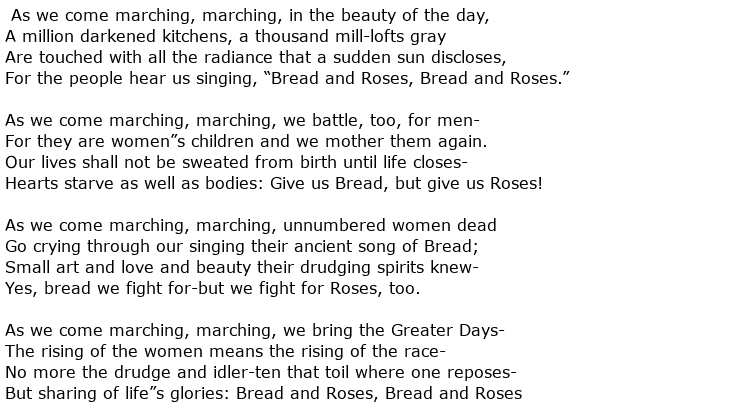 In 1914 following the publication of his novel, Idle Wives, Oppenheim's wife filed for divorce. In 1927, he married Linda Gray.
From 1916 to 1917 Oppenheim worked as the primary editor at The Seven Arts magazine, however he was blacklisted when he voiced his opposition to the US entry into World War I. It was at this point that he turned his attention to his own writing and he went on to produce a number of novels and poetry collections in the years that followed. He also returned to studying; this time his subject of choice was Psychology, he was particularly interested in the works of Carl Jung. This new change of direction led him to write American Types: A Preface to Analytic Psychology in 1931.
On 4th August 1932, Oppenheim died in New York City.