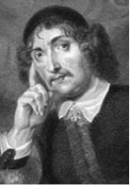 James Shirley (sometimes spelled Sherley) was a 17th century English poet and playwright. His output of plays was considerable during the period 1625-42 and only came to an abrupt halt because of the puritanical government edict that all theatres should be closed. This was a golden age for writers of dramatic verse and most of the plays that he penned were performed by one of the "royal" companies. In his case it was the group called "Queen Henrietta's Men" and he was the established house dramatist. Another famous company of this time was the "King's Men" whose players performed the works of illustrious writers such as William Shakespeare, Philip Massinger and John Fletcher.
James Shirley was born in September 1596 in London into such comfortable circumstances that meant that he could be educated at the best establishments. This began at the Merchant Taylors' School, London and he went on to St John's College, Oxford. After this he achieved a Bachelor's degree at St Catharine's College, Cambridge around the year 1618. At this time he was writing poetry and his first published work was a poem called Echo or The Unfortunate Lovers.
Further study led to an MA degree and he took up ministerial work at St Albans. He left this though on conversion to Roman Catholicism and he became a school master at St Albans School. It is believed that he penned his first play during the two years in the post (1623-25) with the title Love Tricks. His ambitions to be a successful writer led to him leave teaching and move to London. For the next eighteen years he took up residence at Gray's Inn and he wrote some thirty plays. These were a mixture of comedy, tragedies and tragi-comedies and it is likely that he would have continued in this prolific vein but for the enforced closure of the theatres by the government.
Shirley spent four years in Ireland and wrote a number of plays which were performed in the emerging theatres of Dublin. Plays written here included St Patrick for Ireland and The Doubtful Heir. While he was away though he heard that some of his plays had been sold off for publication by members of Queen Henrietta's Men without his authority and, as a result, he switched his writing allegiances to the King's Men instead.
Shirley fought briefly alongside the Earl of Newcastle in the English Civil War but this period of his life was cut short when he returned to London to carry out some teaching and publication of educational works. He also produced four volumes of poetry and plays between the years 1646 to 1659 even though none of the plays could be performed at that time. Even when the coronation of Charles II restored the monarchy Shirley did not produce any further work for the stage.
He was certainly a highly talented writer and the characters and situations that he generated for his stage plays owed much to real people and events that had touched his own life. He invented his own versions of commonplace sayings. A good example of this was the expression "still waters run deep". His interpretation of that was:



His output of poetry was much less than that of his plays so, perhaps with a look back to his time as a minister in St Albans, it would be apt to quote the following short poem which he simply called A Hymn: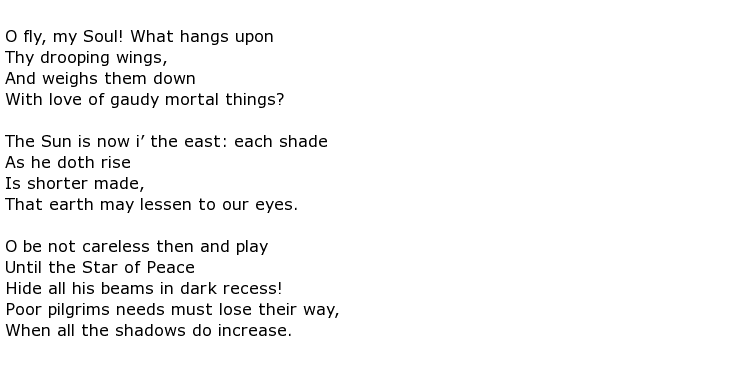 James Shirley died some time during October 1666, aged 70. This was shortly after the Great Fire of London had ravaged the city and it was said that Shirley, and his wife, died of fright and exposure.