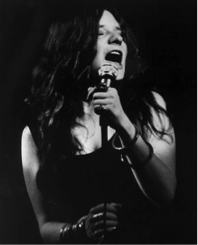 It's difficult to describe Janis Joplin as just a poet because she was a lot more than that. She was a powerful and unconventional stage performer with a gravelly, unique singing voice that got her millions of album sales worldwide during the 1960s. She grew up as a devotee of the so-called "beat poets" and, in fact, she led the beatnik lifestyle for a while and considered herself a beat poet for a time. Some of her poetry was set to music and appeared as tracks on her LP records although many of those tracks were written jointly with other songwriters. She also covered others' work, including classic songs like Summertime, written by George Gershwin.
She was born Janis Lyn Joplin on the 19th January 1943 in the Texas town of Port Arthur. It was a conventional family setting with her parents encouraging her to attend the Church of Christ. She was considered a fairly demanding child compared to her siblings and her mother said that she "…was unhappy and unsatisfied without receiving a lot of attention". Teenagers in late-1950s America were being exposed to new and exciting music from such blues artists as Billie Holiday, Lead Belly and Bessie Smith and Janis admired these performers so much that she set out to emulate them.
At Thomas Jefferson High school she was initially seen as a budding painter but soon picked up a guitar and started singing blues and folk music but she considered herself a bit of a misfit in comparison to her contemporaries. Other children called her unpleasant names such as "creep" or "freak", primarily because she looked quite different to the "all-American" school child of those times. She moved on to the Lamar State College in Beaumont but didn't complete her studies and was, once again, often singled out for being "different".
Perhaps it was a sign of things to come when she committed to tape her first recording at the home of a fellow student. It was a song called What Good Can Drinking Do. Following college she moved west to San Francisco and played the bars and clubs, always carrying her guitar and auto-harp. By the late 1960s she achieved world-wide fame after appearing at the three-day festival at Monterey in June 1967. Live performances followed as she sang with a psychedelic-acid rock band called Big Brother and the Holding Company and a number of LPs were produced by the group.
She soon went solo though, accompanied by backing musicians usually, and she was a headline act at the famous Woodstock festival in 1969 alongside the big names of contemporary music and performing to gargantuan crowds.
All of this sudden stardom though did not fit well with her unstable personality and she indulged heavily in drink and drugs. Friends called her "Pearl" and she was seen as the "Queen of Psychedelic Soul". She was deeply unhappy though, just as she had been as a child. She had no luck with personal relationships and her poem One Good Man (later set to music and recorded) probably sums up her vain search for the life-partner that never came. Here are the words: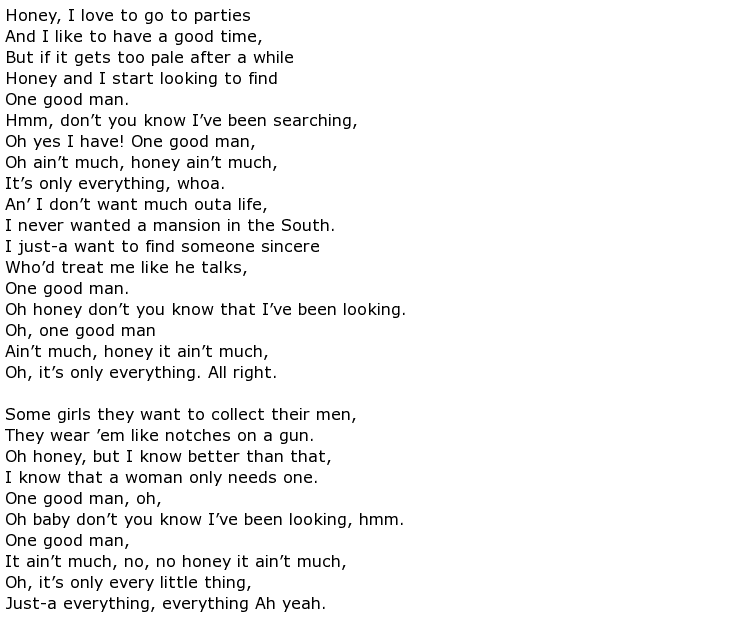 Her reckless indulgence in drug taking led to her untimely death on the 4th October 1970, aged only 27. It was said that she accidentally overdosed.