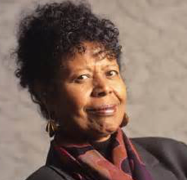 Jayne Cortez was a 20th century poet who often presented her own work to live audiences as a performance artist of the spoken word.  Like so many others she was involved in political and social activities and was involved with the Black Arts Movement of writers and artists.  Her work has been much anthologised in publications such as The Jazz Poetry Anthology and

She was born on the 10th May 1934 at the  Fort Huachuca Army base in Arizona, the daughter of a soldier.  In 1941 she relocated to the Watts district of Los Angeles and she soon began to develop an interest in Latin American, blues and jazz music, initially inspired by her parents' record collection.  At both high school and then college she studied music, drama and art and it was clear that she was going to follow a career in these fields.  She adopted the name Jayne Cortez, taking the surname of her grandmother.
Not surprisingly she married a jazz musician but the marriage only lasted for eight years, ending in divorce when Cortez was 26 years old.  She had already become active in the growing Civil Rights movement and saw the performing arts as a means to get the message across to more people.  A brief spell of travelling in Africa and Europe ended in 1967 when she relocated to New York City.  Her writing career then began in earnest with a first collection of poetry coming out two years later with the title



She produced another eleven collections after this one and her work also came out in gramophone record format.  She was married for a second time in 1975 and the couple lived in Dakar, Senegal for a time, before moving back to New York.
Cortez became known for her hard-hitting, uncompromising style of writing and performance which went way beyond many others of her ilk.  Weaned on the songs of Bessie Smith, Dinah Washington and others, and the music of Dizzy Gillespie and Duke Ellington, she soon learned to say what she felt and was never afraid to express her opinions.  She was inspired to write by the likes of Richard Wright and Langston Hughes and her style of both writing and oral delivery resembled the rhythmic drumming sounds of African and Caribbean music.  Here is a clear tribute to many of those performers who were part of her life – a poem called Jazz Fan Looks Back: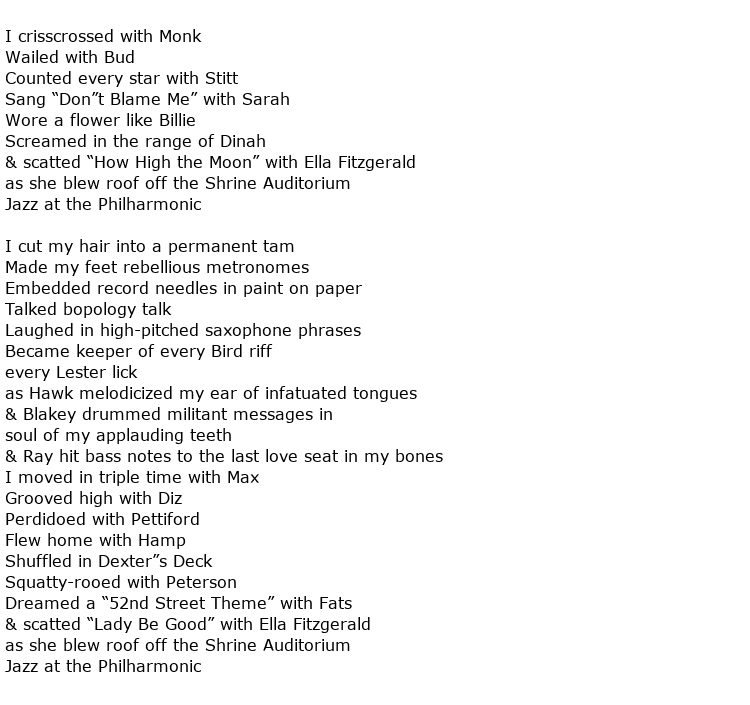 In much more serious work, however, Cortez always sought attention with her outspoken attitude to political and social injustices.  An online contributor to the African-American Registry talked about her ability to



She was the co-founder, and later president, of the Organization of Women Writers of Africa (OWWA), and this organisation mounted an event, in 1997, described as



She supported other organisations of a similar type and was the director of Yari Yari: Black Women Writers and the Future in 1999.  She was due to attend a symposium of women writers in Accra, Ghana just before she died but it went ahead anyway, in her honour.
Jayne Cortez died of heart failure on the 28th December 2012, in Manhattan, New York City.  She was 78 years old.