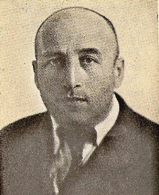 Jiří (also known as Georgo) Mordechai Langer was a Czech-born, Hebrew poet and essayist.  He also spent a number of years as a teacher and a journalist.
He was born on the 19th March 1894 in Prague into an assimilated Jewish family.  He attended orthodox Czech schools but, even at a young age, he felt the pull of Judaism.  In his free time he avidly studied The Talmud and Kaballah, keen to absorb as much knowledge of the Jewish beliefs and traditions as he could. To this end he left home at the age of 19, travelling to the Polish city of Belz, although this is now part of the western region of the Ukraine.  The reason for this move was to join the Hasidic court presided over by one Yissachar Dov Rokeach.  An account of Langer's journey to Belz, and his experiences living in this mostly Jewish environment (known as a "shtetl"), was later published under the title



Along with many young men of the time, he found himself drafted into military service at the outbreak of World War I.  Life in the Austro-Hungarian army did not suit Langer at all, being totally against his religious beliefs.  He refused to obey orders and found himself imprisoned for a time.  Luckily he was released from army service and he took the opportunity to return to the Hasidic court which was now exiled in Hungary for the duration of the war.  He was determined to study the Jewish texts as deeply as he could, writing his own prose and poetry whenever he had the time.  It was a close community which suited him well.
Perhaps wishing to extend himself a little, he moved to Vienna at the end of the war to study at the Hebrew Pedagogic Academy and he found himself turning towards the teachings of Zionism.  He took what he learned back to Prague, finding employment as a teacher of the Jewish religion at Czech schools.  His writing found him coming into contact, within Prague's literary circles, with other writers such as Franz Kafka and Max Brod.
Langer's style of writing was, at the time, considered daring, even outlandish.  He introduced a blatant strain of homoeroticism into much of his work which was quite unusual considering the often oppressive Central European environment in which he was living.  Literary historians today note that he was the first 20th century non-Eastern European Jew to write poetry in Hebrew.
Here is an example of his poetry, a short dream-like piece called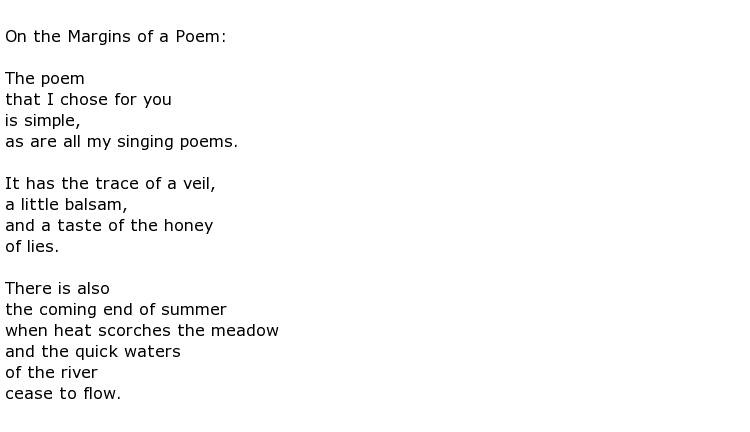 His had a number of books published.  His works included The Eroticism of Kabbalah in 1923 and Nine Gates (1937) was his compilation of selected Hasidic folklore.  His studies of The Talmud enabled him to write Talmud: Anthology and History in 1938.  A poetry collection dedicated to other people like himself who had suffered persecution was published the same year under the title The Poems of the Rejected.  One of his overtly homoerotic publications was Poems and Songs of Love, which included an elegy written for his close friend Kafka.
It is well documented that life for the Jewish population of Europe was made intolerable during the 1930s, with the rise of Nazism, and Langer wisely chose to leave Prague in 1939 while he still had his freedom.  He travelled to Tel Aviv where he lived for four more years before falling ill with a fatal dose of nephritis.
Jiří Mordechai Langer died on the 12th March 1943, aged 48.