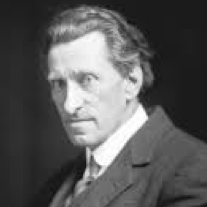 Johannes Carl Andersen was a Danish-born New Zealand poet and anthropologist who was an authority on Maori folklore and customs.  He also held down an administrative job with the Department of Lands and Survey for almost three decades.
He was born on the 14th March 1873 in a small Jutland village called Klakring, the son of a watchmaker.  The family emigrated to New Zealand before he was two years old, settling initially in the North Canterbury area and then Christchurch.  The boy did very well at school, finishing as top pupil (known as "dux") in two successive years at Papanui School.  His early experiences of working life were as a cadet draughtsman before taking up the clerical post with the DLS.
Andersen was physically active in his early twenties, becoming a champion gymnast and a tennis player and also excelling at the more cerebral activity of chess.  He met and married a Christchurch teacher in 1900 and the couple (known as "Kate and Jack") settled down to a long and happy married life.  He was an avid writer of poetry as well, having material published in the Sydney Bulletin along with numerous local newspapers.  His first published book was a 1903 collection called Songs Unsung and he liked to experiment with artificial forms of verse, such as rondels and villanelles, a method that was quite popular in England at the time.
He became interested in epic poetry, translating a Danish piece called Hrolf Krake into English, and soon began researching Maori mythology for inspiration.  In 1907 he published a definitive study on the subject called Maori life in Ao-tea, making such a good job of it that he became known as the "Pakeha" authority on the Maori.  Pakeha is the term given to white-skinned, non-Maori native of New Zealand.  Writers at this time were often looking back to the Greek classics for their inspiration but Andersen encouraged them to follow his lead instead.  It was his aim that writers and artists should strive to establish a specific New Zealand identity.
He was also deeply interested in the abundance of flora and fauna all around him and wrote many poems on the subject.  He also brought out a book called Bird-song and New Zealand song birds in 1926.  Here is one of his poems of this genre, a lyrical, charming piece called Soft, Low and Sweet: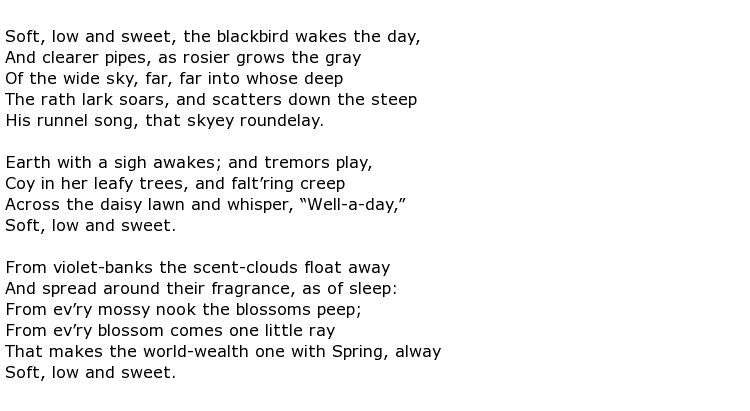 Andersen must have had boundless energy, considering the number of projects that he involved himself with.  Alongside his generic studies of Maori life he also conducted extensive research into traditional place names and was also the co-editor of the Journal of the Polynesian Society in 1925.  He was in great demand as a public speaker at numerous locations, talking freely and with great authority about all of the subjects that he had studied, as well as literature of course.  His anecdotes were delivered in a gentle, engaging style and he would often delight his audiences by spontaneously mimicking bird songs, always generating great applause.
At least thirty books were published during Andersen's lifetime and he and his wife moved to Auckland in 1946.  He was widowed eleven years later.
Johannes Carl Andersen died at Mount Albert on the 19th June 1962, aged 89.  He was survived by two sons.