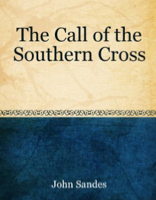 John Sandes was an Irish-born Australian poet, novelist and journalist.
He was born on the 26th February 1863 in the southern Irish city of Cork, the son of a priest.  At the age of nine the family moved to England and Sandes was educated at the King's College School, London before going up to Magdalen College, Oxford where he gained a Bachelors' degree in 1885.  He saw a new life for himself in Australia, arriving in Melbourne sometime during the year 1887 where he found a job as a reporter on The Argus newspaper.  In collaboration with two other journalists he ran a long-standing Saturday critical and gossip column on politics, the arts and music known as the Passing Show by Oriel. 
Sandes married in 1897 and his wife, Clare Louise, an actress, bore him two sons.  Besides being a more than capable journalist, Sandes had talent as a poet and, in 1898, he had a collection of poems published called Rhymes of the Times, followed by another two years later under the title Ballads of Battle.  The style of this second collection has often been described as "Kipling-esque" and included a poem which became one of his best-known pieces of work, appearing in many anthologies of Australian poetry.   With Death's Prophetic Ear  is about a soldier who knows he is about to die in battle during the South African campaigns, but it could be anywhere.  The poem is a generic lament about the passing of fighting men the world over.  This poignant poem is reproduced here: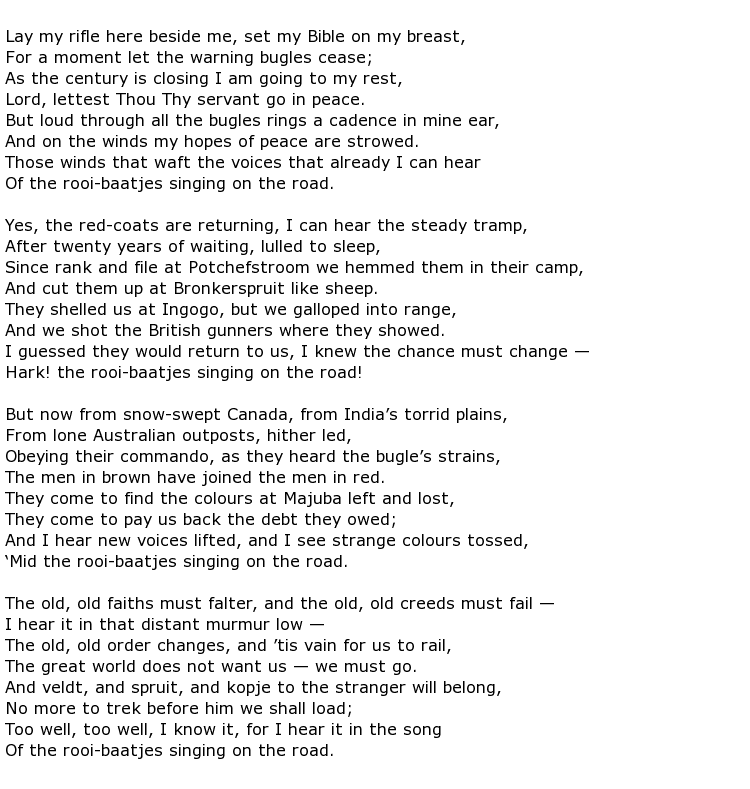 It is well known that the First World War produced many "war poets" and Sandes could be said to be a forerunner of those poets who wrote with anguish and graphic detail about that terrible time.  He wrote about British Imperialism but also about the honour and traditions displayed by Australians, many of them having come from the tranquillity of bush life into the horrors of world wars.
Perhaps it was his growing name as a writer that got him the job of writing leaders and reviews on the Sydney Daily Telegraph in 1903.  He created a new column called A Bird's Eye View and he had the honour of being the paper's representative at the Treaty of Versailles peace conference in 1919.  He had been acting as the Telegraph's London correspondent.  By that time he was also a published novelist, his first title being Love and the Aeroplane which came out in 1910, and he produced several more under both his own name and a pseudonym "Don Delaney".  These were usually adventure romances, covering areas such as the gold rush, bush life and sporting achievements mixed with personal relationships.
Sandes wrote many war poems including a very long piece called Anzac Day, Landing in the Dawn in 1916.  At the end of the war his return to Australia was on HMS Renown in the company of the Prince of Wales and his entourage and he went on to write about the royal tour for the Australian Press Association.  His final years as a journalist were spent editing a shipping monthly called The Harbour, between the years 1925-1938.  This was a logical conclusion to his writing career as he had featured tales of the sea in many of his poems.  He was fiercely patriotic to his adopted country while never forgetting his Anglo-Irish roots.
John Sandes died at Wauchope, New South Wales on the 29th November 1938 after a long battle with cancer.  He was 75 years old.