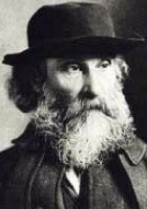 John Todhunter was an Irish poet, playwright and academic.  He served as a Professor of English Literature for a short time at Alexandra College in Dublin.  He was a prolific writer and at least seven collections of poetry bear his name, along with a number of dramatic productions.  He also translated works of German literature into English.
He was born on the 30th December 1839 in Dublin, the son of a Quaker merchant of English origin.  Understandably perhaps, his father sent him to England for his early education at a Quaker school in Bootham, York.  From here he moved to Mountmellick school in County Laois, Ireland.  Next stop was Trinity College, Dublin for a degree course in medicine.  While giving full attention to his studies he was also  a keen poet and he won the Vice-Chancellor"s annually awarded prize for English verse no less than three times.  Todhunter graduated with a Bachelor of Medicine in 1867, going back to gain a Doctorate four years later.
Having been appointed a professor of literature in 1870 he would only serve in that role for four years, resigning to embark on a popular pastime of that era – the  extensive "Grand Tour" of European and Middle Eastern locations.  He was married in 1879 and he and his wife settled in the Chiswick district of London where he participated in an artists and writers circle that included fellow Irishman William Butler Yeats.  Together they were leading lights in the newly formed Irish Literary Society of London.  Todhunter's home was a magnet for men of letters and artists alike and the participants would gather around the fireplace at least once every two weeks to exchange views on literature, philosophy and art.
Todhunter's published collections of poetry included Laurella and Other Poems (1876) and Sounds and Sweet Airs (1904) which revealed a tender, lyrical style of writing.  His tone was often wistful, perhaps lamenting loves lost long ago?  Take, for example, a poem that was simply called Maureen.  It fits well with descriptions of the author who was said to be



The poem is reproduced here: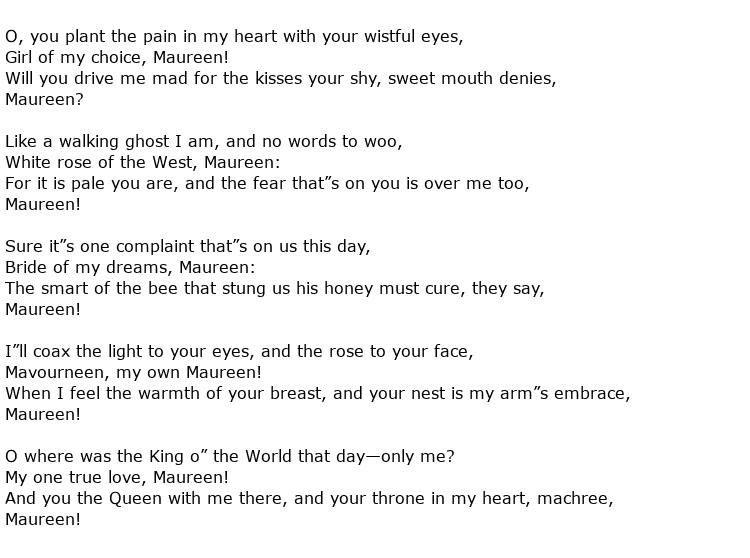 Contrast that with the content of collections such as The Banshee and Other Poems (1888) where he borrowed themes from ancient Celtic folklore.  This one, and another called Three Bardic Talcs, published in 1896, are generally accepted as being amongst Todhunter's finest work.
Between 1886 and 1894 he produced four plays but these achieved little success.  One of them, a tragedy called The Black Cat, was performed only once, and this by the Independent Theatre Society which was a private group set up to get around the Lord Chamberlain's Office's strict censorship measures.  There were works of prose as well, such as A Study of Shelley, published in 1879, and a translation from the original German of



John Todhunter died at his home in Bedford Park, London on the 25th October 1916.  He was 76 years old.