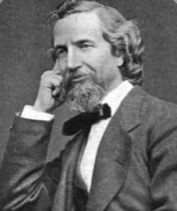 John Townsend Trowbridge was an American poet, novelist and newspaper man who had strong abolitionist views, some of which almost got the paper that he was writing for closed down.  His literary output included a number of titles written under the pseudonym Paul Creyton.
He was born on the 18th September 1827 in a little log cabin that his father had built in Ogden, New York.  His education was sparse but he developed a keen interest in literature from a young age and was already a talented writer when he began composing poetry at the age of 13.  By 16 he was getting work published anonymously in the Rochester Republican newspaper.  With no formal qualifications he started his working life on a farm in Illinois whilst also holding down a school teaching position.  He had loftier ambitions though and in 1847, aged 19, he moved to New York City to further his writing career.
A factory job kept him solvent while he submitted pieces of work to a variety of periodicals.  However, things didn't seem to be working out for him so he moved on again one year later, this time to Boston.  He found a job on the Sentinel paper and was editor for a while during the owner's absence.  He almost brought the paper to its knees though when he wrote a controversial editorial on the fugitive slave laws, legislation concerned with returning escaped slaves to their original place of work when they thought they had won their freedom by crossing state lines.
He married a lady called Cornelia Warren in 1860 but this union was cut tragically short when she died four years later.  Trowbridge moved to Arlington, Massachusetts shortly afterwards, buying the house there in 1867 which would be his home for the rest of his life.  He was, by then, a prolific writer with a number of published titles behind him.  He wrote an anti-slavery novel in 1857 called Neighbor Jackwood and carried out many studies of the old civil war battlefields and the people who had suffered during those times.  His book



came out in 1867 and included candid interviews with former rebels, freedmen, farmers and businessmen.  As a Northerner his views were seen as sympathetic and fair, showing genuine concern for those in the South who had suffered so grievously.
He is, perhaps, less well known as a poet but there were a number of titles including



He penned a remarkably futuristic poem called



which prophesied the coming of aeroplanes with lines like:


He often wrote in a lilting, pleasing manner with his verse easy to read and the themes well described.  A good example was a poem about the street in Arlington where he set up home for the final years of his life.  Here are the opening verses of Pleasant Street: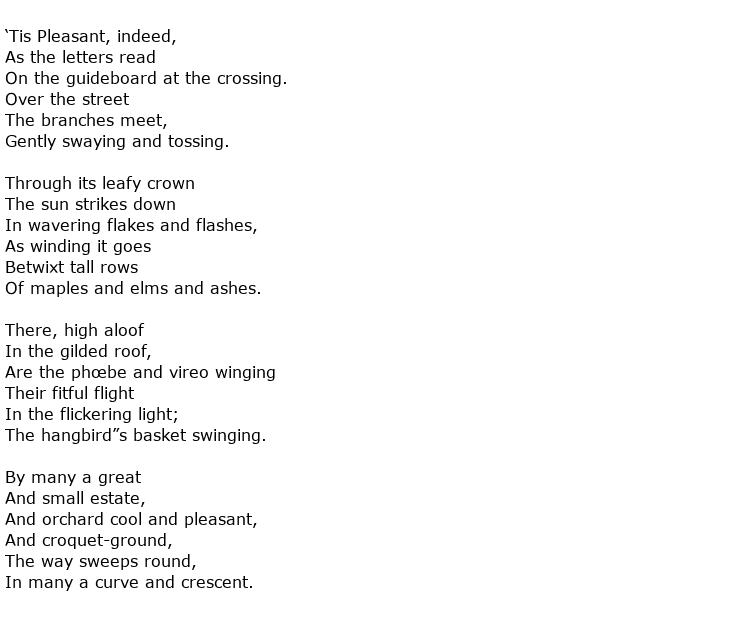 As was the norm, Trowbridge associated with other writers both socially and professionally and it is known that he had close friendships with famous contemporaries such as Walt Whitman and Mark Twain.
John Townsend Trowbridge died on the 12th February 1916 at the age of 88.