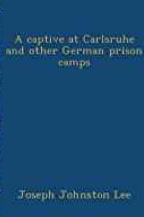 Joseph Johnston Lee was a Scottish poet who wrote about the First World War but, curiously, has been largely ignored amongst others of that generation.  For this reason he is often referred to as Scotland's "Forgotten' War Poet".  Besides this he was also an artist, a playwright and journalist.
He was born sometime during the year 1876 in the north eastern city of Dundee, one of nine children in the family.  Nothing is recorded of his educational achievements but it is known that he studied art at the local YMCA and, eventually, used the skills that he gained there to obtain employment on London newspapers.  But first, like many boys of that time, he started work early, beginning life as a junior in a solicitor's office before going off to sea to work as a steamship stoker.
At some point he returned to dry land, taking up further art studies, this time at Heatherley's School of Fine Art in London.  He was back in Scotland by 1906 though, writing for and editing a number of Dundee periodicals such as The Piper O' Dundee and City Echo.  Through the medium of newspapers he took on a political stance, supporting the Labour party and lampooning the then Tory MP, Winston Churchill.  He used his considerable artistic skills to draw clever cartoons using the pseudonym "Crowquill".
His first successes in published poetry were around the year 1909 when he submitted regular pieces to The People's Journal.  This was a weekly newspaper that he would eventually become editor of.  The following year his first collection was seen in book form, under the title Tales o' Our Town.  He also had two of his plays staged in his home city during the year leading up to the First World War.  Then, of course, Europe was plunged into darkness with the outbreak of hostilities and Lee, perhaps unwisely given his age and asthmatic condition, enlisted into the 4th Battalion of the Black Watch.
He joined what became known as a band of "fighter-writers" and was certainly not spared front line duties in France.  The so-called "Black Watch Poet" sent his poetry back home for publication and this work eventually saw publication in two books;  they were called Ballads of Battle and Work-a-Day Warriors.
Lee served well until 1917 when he was captured by the Germans and interred in two separate camps.  He later wrote a book called A Captive at Carlsruhe and Other Prison Camps about this experience, spelling the name wrongly as it was actually Karlsruhe.  One of the poems that he wrote after this experience suggests that he bore no ill-will to his captors, recognising in the faces of the defeated foe as much suffering as he had endured.  This poem is called  German Prisoners and is reproduced here: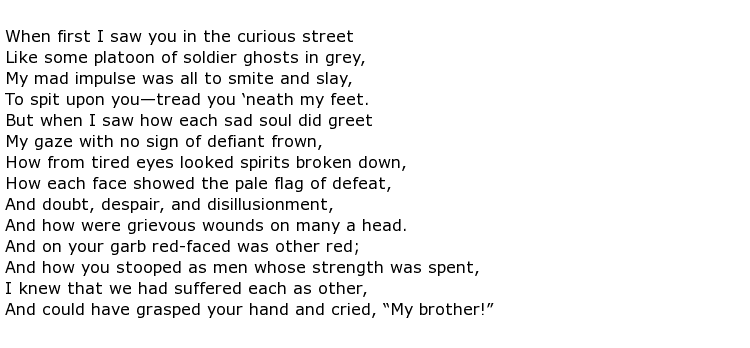 He survived the war unscathed and married his wife Dorothy in 1924, spending the next two decades in the south of England, returning to journalism and continuing to write poetry.  His reputation as a war poet placed him alongside the likes of Owen, Sassoon and Brooke at the time but his fame eventually diminished.  Some historians have suggested that his working-class roots, and lack of a wealthy patron, may have been contributory factors in his lack of sustained success as a poet.
Joseph Johnston Lee returned to Dundee in 1944 and died there five years later.  His age would have been either 72 or 73.