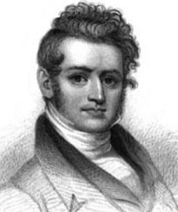 Joseph Rodman Drake was one of the early American Romantic poets who made a notable contribution to his country's literature during his all too short life.  He also practiced as a physician until his life was tragically cut short when he fell victim to consumption in his mid-twenties.
He was born on the 7th August 1795 in New York City.  His early family circumstances were fraught with difficulties.  He lost his father at a young age and his mother left New York, leaving her son in the care of other relatives.  Despite all this he managed to get a decent education at Columbia College and showed an early aptitude for writing poetry.  However his early employment was as a doctor, taking up a practice in 1816 which was the same year that he married his wife Sarah, a wealthy heiress.  After a European honeymoon they return to New York and he established a pharmacy there.
Perhaps his overriding ambition was to become a poet though and he collaborated with a friend called Fitz-Greene Halleck to produce satirical poems that were published in the New York Evening Post.  They adopted the pen-name "The Croakers" for this series of work which lampooned many in public office.  The pieces were eventually published as a book in 1860.
Drake was one of a number of writers generally known as the "Knickerbocker Group" who contributed to the New York Monthly literary magazine.  Other writers included Nathaniel Parker Willis, William Cullen Bryant and Washington Irving.  In his short life he produced a large volume of poems, the best known being The American Flag and The Culprit Fay.  The first one, a patriotic piece, was set to music by the famous Czech composer Dvorak in 1892 while the second was included in a collection that his daughter had published after his death, called The Culprit Fay and Other Poems.  It was an epic piece of 640 lines.
Here are the opening two verses of his stirring poem The American Flag: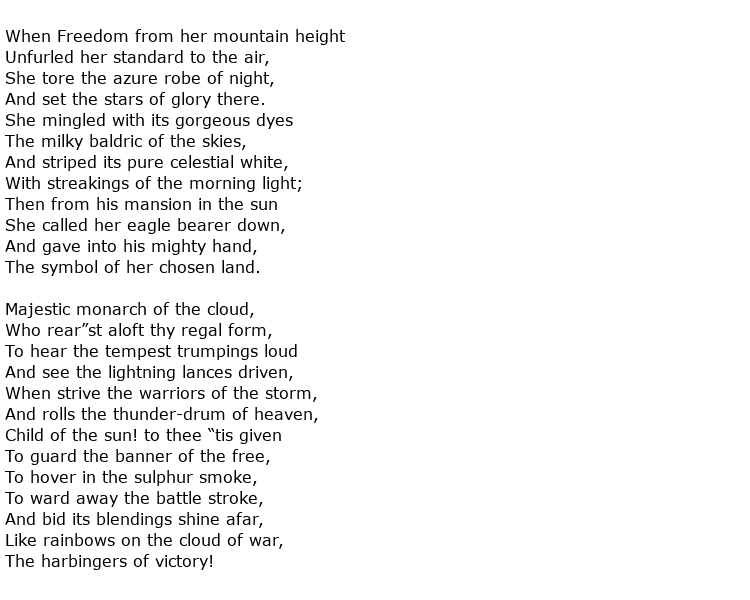 While this and other poems written by Drake and his friend Halleck received much critical acclaim at the time it was not destined to last.  When Edgar Allan Poe reviewed their work in 1836, in the Southern Literary Messenger, he picked out Drake as the better of the two although he was not fulsome in his praise.  Poe pointed out that Drake was adept at describing things but he appeared to have little in the way of poetic ability.  Of The Culprit Fay he said that while parts of it were praiseworthy the



This review more or less killed off Drake's reputation as a notable New York poet.  While some had previously marvelled at his work, Poe demonstrated how much better his poetry could have been by rewriting some of the lines.  His restructured and re-imagined versions highlighted the fact that the original should be viewed as something "quite second-rate and ordinary".
Joseph Rodman Drake's life ended on the 21st September 1820 when he fell victim to consumption at the young age of just 25.  His friend Halleck wrote a poem Green be the turf above thee in tribute and a Bronx park at Hunts Point was named after him in 1915.