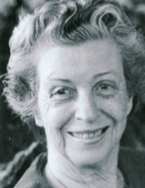 Josephine Jacobsen was a US, multi-award winning short-story writer, poet and critic.  Her many honours included being made



in 1971.  In 1997 she was awarded the prestigious Robert Frost award to celebrate her lifetime achievements in poetry.
She was born on the 19th August 1908 in Ontario which came as a big shock to her parents who were expecting the delivery some months later.  They were only visiting Ontario on vacation and there was some doubt if their premature baby would survive, but clearly she did, and went on to have a long life.  The family were living in New York when Josephine's father, who was a doctor, died in 1913 and this led to many bouts of depression for her mother.  She sought solace in travel and they were on the move so much that the young girl never had a chance to attend school regularly.  She was taught privately and became an avid reader, especially of poetry written by the likes of Rudyard Kipling and many others.
The family finally settled in Maryland and Josephine attended school in Baltimore until the age of eighteen.  She had the chance to go on to college but her mother preferred to keep moving and she ended up joining a group of travelling performers known as Vagabond Players, acting and writing material for the troupe.  She stayed with them until 1932 when she met and married Eric Jacobsen, an importer of tea.  This lasted for 63 years, only ending when her husband died.
Jacobsen's life in poetry began when she had a piece published in a magazine aimed at children at 11 years old.  This affected her deeply and, from then on, decided that a professional writing career was for her.  However, it took until 1940 for her first collection to be published, under the title



Many more years went by before her name became established in published poetry circles but this did not seem to bother her.  She explained her attitude thus:

Her work covered a number of subjects including her love of the sport of baseball.  Here is a poignant piece though, the title poem from her collection



It is solemn in tone, but also hopeful, outlining some of the trials and tribulations that men have to go through, especially at times of military conflict: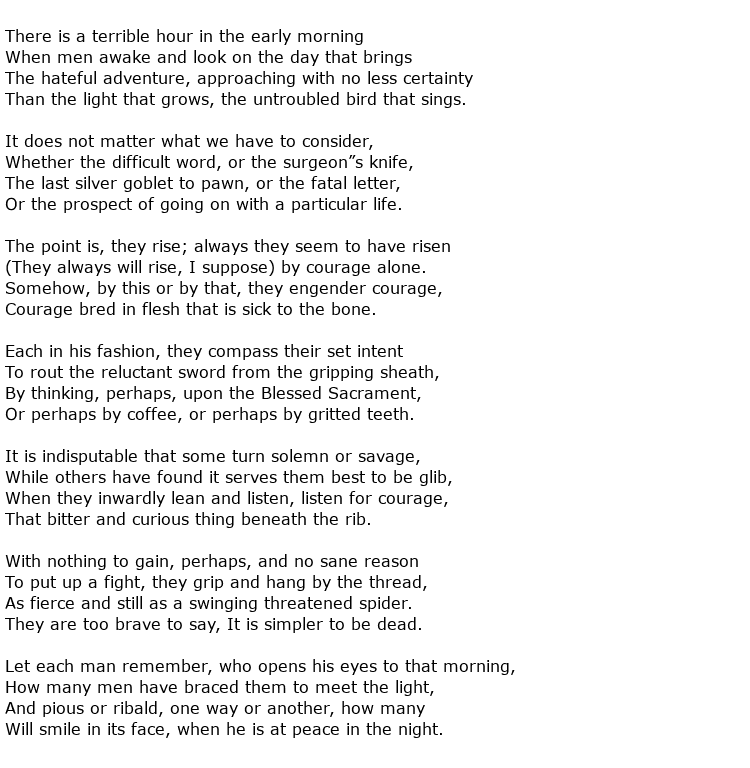 Jacobsen's literary output was substantial but, critics argue, her best work came during the final decades of her long life.  She wrote short stories such as a 1978 collection called



and she wrote non-fiction pieces on travel and critical reviews for publications.
Josephine Jacobsen died on the 9th July 2003 at the assisted living apartment where she had been living following the death of her husband 8 years before. She was 94 years old.