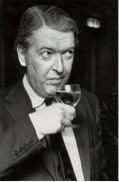 Kingsley Amis was one of the great English writers of the 20th century. He was ranked 9th of the top fifty post-war British writers by The Times newspaper when they published the list in 2008. As well as being a poet, with an output of six separate volumes of poetry, he was also a literary critic. Additionally he wrote some twenty comic novels and numerous short stories, radio and TV scripts and he also spent some of his life teaching.
He was born Kingsley William Amis on the 16th April 1922 in Clapham, a district of South London. His early life could be described as fairly humble and he was brought up in Norbury, a place he never cared much for. His education was courtesy of scholarships won, firstly to the City of London School and then he went to St John's College, Oxford in 1941 to read English. A lifelong friendship with fellow writer Philip Larkin began at Oxford, as did his association with the British Communist Party.
The Second World War interrupted his degree course but after a spell of Army service with the Royal Corps of Signals he went back to Oxford where he obtained a first class degree in 1947. He had decided by now that a career in writing was his preference although he lectured in English at the University of Wales, Swansea from 1949 to 1961. Marriage to his wife Hilary produced two children, one being the writer Martin Amis.
In 1954 his first great comic novel was published and critics considered that Lucky Jim captured perfectly the essence of life in 1950s Britain. Sales were phenomenal on both sides of the Atlantic and it was eventually translated into many different languages including Korean and Polish. Amis won the Somerset Maugham Award for this book and he was numbered among a group of writers at the time called the "Angry Young Men". His poetry placed him in another literary group, known as "The Movement".
The end of the 50s found Amis in America, lecturing at various north eastern universities on creative writing and, on his return to England, he tried his hand as a fellow of Peterhouse College, Cambridge, but did not find it to his liking. Marital problems caused by his affair with another writer, Elizabeth Jane Howard, led to divorce and then a second marriage, to Howard. This also ended in divorce and, curiously, Amis and first wife Hilary lived together once more in his later years, in the company of her third husband.
Following on from his look at the 1950s (Lucky Jim), Amis wrote novels such as Take a Girl Like You and Girl, 20 which depicted the "swinging scene" of late-1960s London. These were acute observations of the "pop" culture, even though he was too old, by then, to be a part of it. He was certainly famous for his humorous novels and he also delved into a kind of quirky humour with some of his poetry. Here is an example, with the arresting title of Something Nasty in the Bookshop: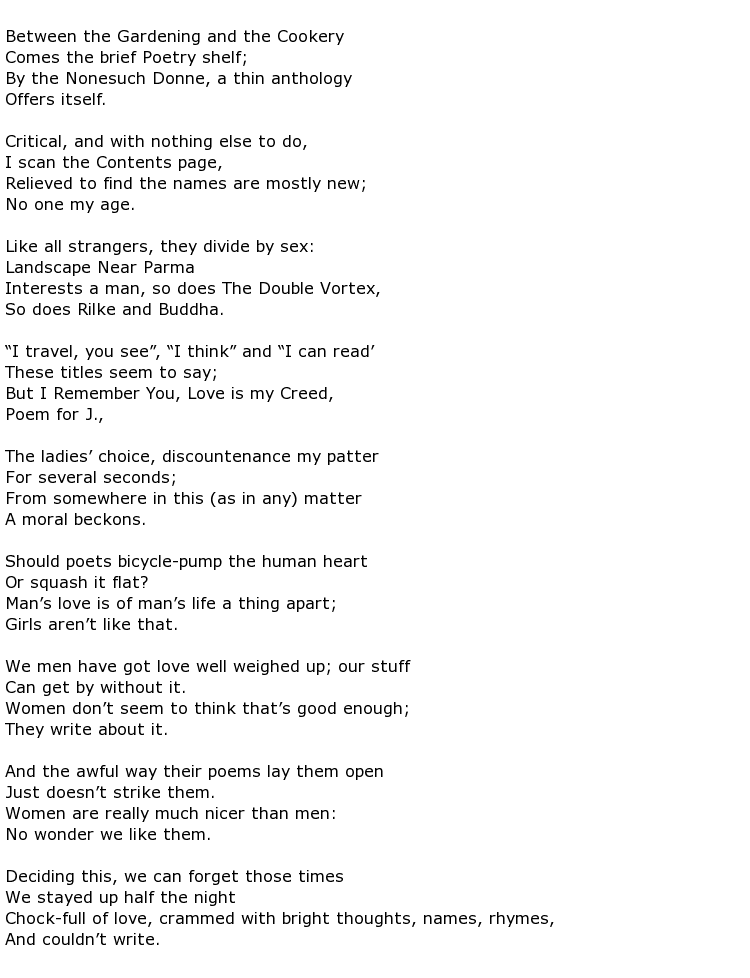 For services to literature he became Sir Kingsley Amis, CBE in 1990. He did not live much longer to enjoy it though. During the late summer of 1995 he accidentally fell and doctors believed that he had suffered a stroke. Having appeared to make a recovery his condition worsened and he was readmitted to St Pancras Hospital, London.
Sir Kingsley Amis died on the 22nd October 1995 at the age of 73.