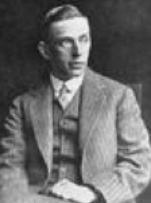 Leslie Holdsworth Allen was a poet, academic, playwright and Australian University English Professor at a number of locations.  He translated works of German literature into English and also chaired the



for many years.
He was born on the 21st June 1879 in the Victoria town of Maryborough, one of three brothers.  His father was a minister and they moved in 1890 to Sydney .  Leslie's early education was completed at state schools and he then went to Newington College and then the Sydney"s University where he read English and the Classics.  He gained a Bachelors' degree from there in 1904 and returned for his  Masters' in 1920.  He was fortunate to be granted a travelling scholarship that allowed him to go to Germany in 1904.  His studies at the Leipzig University afforded him the time to write a doctoral dissertation on the poet Percy Bysshe Shelley.
On his return to Sydney he obtained a teaching post at the university, becoming lecturer (senior) at the Sydney Teachers College on the Classics and English from 1911 onwards.  He met and married a New Zealander named Dora Bavin and they were married in 1915.  She bore him two children but, unfortunately, their son died as a child.  Dora had health problems and Allen took up the English professor"s post in the Royal Military College, which was in Duntroon, located in a hilly area where he hoped his wife's health would improve.
His employment at the college was not arduous and he had the time to do a great deal of writing at this time, including poetry for both adults and children and Canberra Society for Literature and Arts plays .  He produced several collections of poetry including



published in 1921 and



in 1924 and he wrote at least one book of verse aimed at children.   Another professor appointment followed, this time at the University College of Canberra in 1931.  Tragedy soon followed though with the death of his wife from tuberculosis in 1932.
Allen became involved in literary censorship from 1933 with an appointment to the



becoming



four years later.  He was also involved in the organisation's appeal committee.
Like many other poets of his time he was moved to write about the First World War and one of his most memorable pieces was published in 1922 to commemorate the installation of a war memorial at his old college, Newington.  The simple, semi-circular structure in sand stone has the following inscription on the wall:



The opening verses of Allen's poem,

, are reproduced below: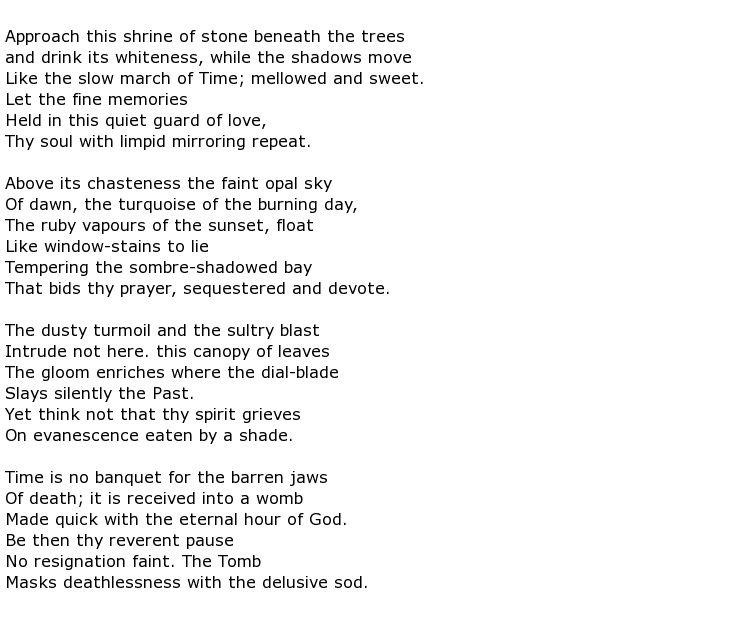 Leslie Holdsworth Allen died on the 5th January 1964 in Moruya, New South Wales.  His major contribution to the cultural life of Canberra, during its fledgling years, meant that he was remembered at the National University in Australia.  The Haydon-Allen building was partially named after him.