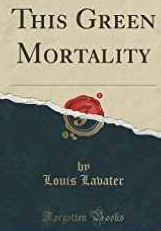 Louis Lavater was a Swedish-Australian writer of poetry and short stories who also translated a number of Swedish poems into English.  He was an occasional literary editor but his primary activities were concentrated on the field of music.  He had over a hundred compositions to his name.  He specialised in bush ballads and collaborated with other well-known writers of the time, such as Henry Lawson and Banjo Patterson.
He was born Louis Isidore Lavater on the 2nd March 1867 in the St Kilda district of Melbourne, the son of Swiss-born civil servant George Theodore Adams Lavater and his English-born wife Emily.  He attended the local grammar school before going on to Wesley College, and then studying medicine at the University of Melbourne from 1884.  His heart was never in that though, preferring to switch to a music course, and he left Melbourne without completing his degree course.
He spent a little while working for a bank before moving to Colac in 1892, a small town around 100 miles south west of Melbourne.  Here he set up his own school, teaching music and other subjects.  He really threw himself into a number of ventures, being involved in church choirs, operatic productions and other artistic activities.  He produced a good quantity of sheet music for circulation along with items of verse and amusing short stories that found their way into the local newspapers.
Lavater was married in February 1912 but, tragically, his wife Catherine was dead two years later.  He married again, in 1916, but this ended in divorce after twenty years.  His great ambition was to make a good living from being a famous writer of music and poetry but, although his output was considerable, he made very little money from his efforts.  One piece of a work, a ballet suite called Nina, was performed at home and also in London and he was eventually recognised by the London College of Music with the award of a gold medal.
In between his musical achievements he somehow found the time to produce four collections of poetry, beginning in 1915 with Blue Days and Grey Days.  A Lover's Ephemeris was published in 1917 and This Green Mortality followed in 1922.  A fourth collection, Changing Harmonies, was never published.  He worked tirelessly throughout his life to produce work that could be easily identified as coming from Australia and he was passionate about promoting his country's art and literature throughout the world.  A good example of his simple but effective verse was a poem called Summer where he uses words to portray the searing heat felt on a typical bush afternoon.  The poem is reproduced here:


His editorship of other poets' work included translating Swedish verse and also editing an anthology called The Sonnet in Australasia, a book that was published in 1926.  His work was well received in general and his own poetry was described as "intelligent, lyrical and often sensuous".  While some of his prose compositions were light and humorous he could often stray into the realms of the mysterious and the macabre.
Lavater spent time editing Verse magazine and worked on various publications as either a book reviewer or a music critic.  His name was on the membership of many societies and clubs, including P.E.N. International, the Australian Artists' Association and the Fellowship of Australian Writers.  On the musical side he was one of the founders, in 1935, of the Guild of Australian Composers, a body set up to promote Australian music nationwide as well as across the world.
Louis Lavater had a good long life but died suddenly in St Kilda on the 22nd May 1953.  He was 86 years old.