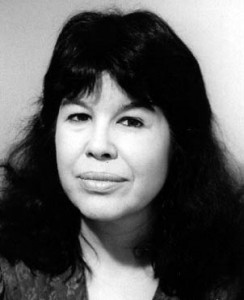 American writer Marge Piercy was born in 1936 in Michigan and is known for her vibrant poetry, novels and her deep involvement in the social issues that face us today. She came from working class, Jewish roots, at the tail end of the Great Depression, and was the first person in her family to attend university when she won a scholarship.
Marge Piercy was involved in social activism from an early age, joining political organizations and demonstrating against America's involvement in the Vietnam War in later years. She is a prolific writer having produced seventeen books of poetry, as well as novels, many of which have won her critical acclaim. Her first collection of poetry Breaking Camp was published in 1968 and her verse is usually noted for being intensely personal, often angry and extremely emotional.
She covers a wide range of social and environmental subjects, generally from a feminist perspective. Marge Piercy credits her mother with engendering a love of poetry and writing. When she was young she contracted German measles and was housebound for a while, spending her time reading countless books.
She married her first husband while she was at University and they spent some time in France before separating. Piercy moved to Chicago where she supported herself with a variety of menial jobs as she tried to work at her writing. She was also becoming heavily involved in the Civil Rights Movement but was conscious at the time that she appeared invisible to the outside world, as a woman and as a writer.

By 1962, Marge Piercy had remarried and moved to San Francisco and then Boston. Her political activism grew and in 1967 they moved to New York where she became the organizer for the SDS. At the time, unfortunately, her health was beginning to suffer and the SDS was splitting into warring sections that caused Piercy and her husband to leave the State. In 1971 they settled in Cape Cod, and, with her health improving, Piercy began to write more prolifically.
She wrote her novel Small Changes in 1973 but by 1976 her marriage was over. She remained in Cape Cod and began to earn a degree of success. In the same year she published Woman on the Edge of Time which was seen as one of the first cyberpunk novels and a feminist classic. Other works flowed from her pen including poetry collections such as The Moon is Always Female and Stone, Paper, Knife.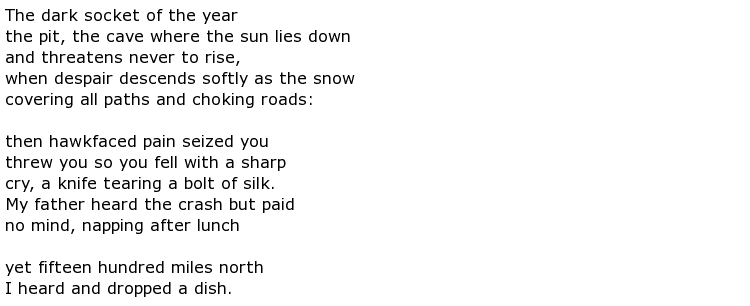 She remarried for the third and final time and still lives with her husband in Cape Cod. Her poetry reflects both her concern for social issues, her Jewish roots and the injustice that still pervades American society today. Her last novel Sex Wars was published in 2005.