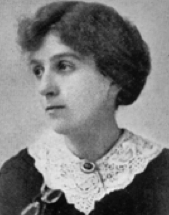 Marjorie Pickthall was an English-born Canadian poet and novelist whose reputation was such that many considered her to be the finest Canadian poet of her era.
She was born Marjorie Lowry Christie Pickthall on the 14th September 1883 in the Gunnersbury district of west London, the daughter of a surveyor who once said that he believed that his daughter knew what she wanted to be from a very early age.  He and his wife both encouraged Marjorie in her artistic, musical and literary ambitions and she became a very competent violinist.
At the age of seven the family relocated to Toronto, Ontario and she went to local schools.  It was clear from early on that she would be an accomplished writer and she was a good student despite suffering with poor health throughout her schooldays.  She exhibited an early interest in English poetry written by the likes of William Morris and Fiona Macleod.  While still at school she sold a short story called

and this piece also won her a prize the following year that was put up by The Mail and Empire newspaper.  Both publications recognised her talent by inviting her to make regular contributions to columns for young readers.
Another Mail and Empire prize came her way the following year and she then quit school to take up writing full time.  Her early literary efforts were seen in church magazines aimed at young readers such as East and West (Toronto).  She offered serialised novels for children, examples being

published during 1905,

These stories were given added impact by illustrations from the famous Canadian artist Charles William Jefferys.
She also found her poetry being published in the college magazine of Victoria College at the University of Toronto.  Her reputation was growing and prestigious titles such as

showcased her work, although they seemed to be more interested in her stories rather than her poems.  She certainly wasn't making much money from writing and had to find a job at the Victoria College library to stay solvent.  However she did have some success with a first collection of published poems in 1913 called

By this time she had moved to England, hoping to force her way into London literary circles but this was hard, being both female and a colonial.  A second collection of poems came out in 1916 called

She remained in England until 1920, busying herself both writing and trying her hand at market gardening at her rented cottage in Wiltshire.  Both ventures only brought her limited success.  She was back in Canada by the middle of 1920 and, this time, set up home on the west coast.  She lived amongst the First Nation Ditidaht people in their Clo-oose community and wrote a poem about them called

This haunting piece is reproduced here: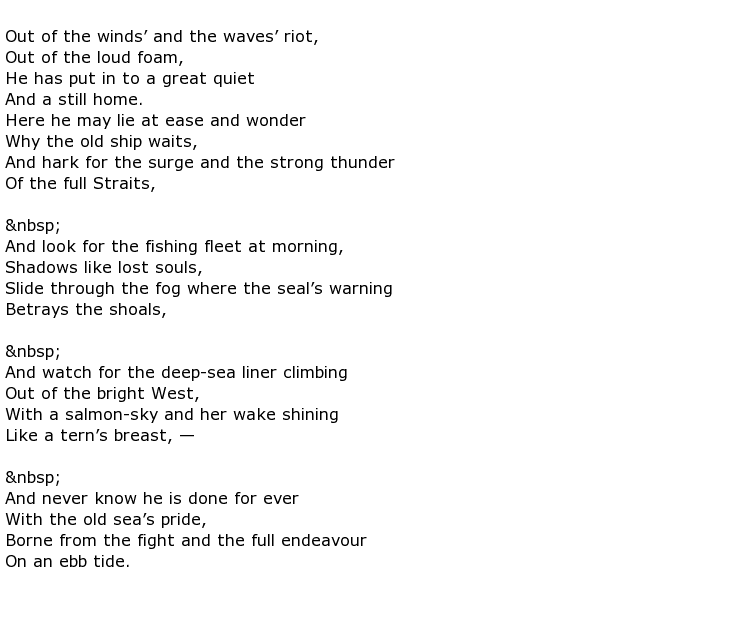 Pickthall fought hard to gain the respect of the literary world at a time when female writers were rare and she did, indeed, have some success with that without ever making a great deal of money from her endeavours.  Her contributions to newspapers and magazines were numerous and she was responsible for some 200 stories and around 100 poems during her short lifetime.  Her health was never good and she was admitted to hospital for an operation in April 1922.  Complications set in from which she could not recover.
Marjorie Pickthall died of an embolism in Vancouver hospital on the 22nd April 1922 at the age of 38.  Her father ensured that any unpublished work could be seen and her Collected Poems was published in 1925, and again in 1936.