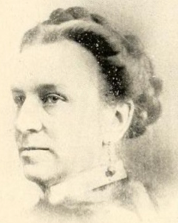 Mary Ashley Townsend was a 19th century American poet and novelist whose ancestors originated from Europe's Low Countries.
She was born Mary Ashley van Voorhis on the 24th September 1832 in Lyons which is in Wayne County, New York.  She was educated at a small school in Fellows Corners and then went to the Lyons Academy.  Growing up on the family farm as an  only child she found that she had plenty of time to indulge her passion for reading.  This frail young girl was not much into outdoor pursuits and soon began writing her own poetry.  Her first published work was seen around the year 1849 in local publications and, by 1856, she was submitting a series of humorous pieces to the New Orleans Delta that were called Quillotypes.  Perhaps she thought that she would be better received if she used a pseudonym for these early publications and she used the name "Xariffa".  Her fame soon spread and many titles in the southern and western presses picked up her work for publication.
Her output of published books was not extensive, the first being a novel called The Brother Clerks in 1859.  This was followed by a collection of verse called Poems (1870), The Captain's Story (1874) and Down the Bayou, and other Poems in 1884.  Her poem Creed was published widely across the United States and also in some newspapers in England.   It is a serious, almost mournful piece about how it might be possible to live on after death if only a loved one could pay them small kindnesses and acts of love even as they lay dead.  Here are the opening verses of the poem: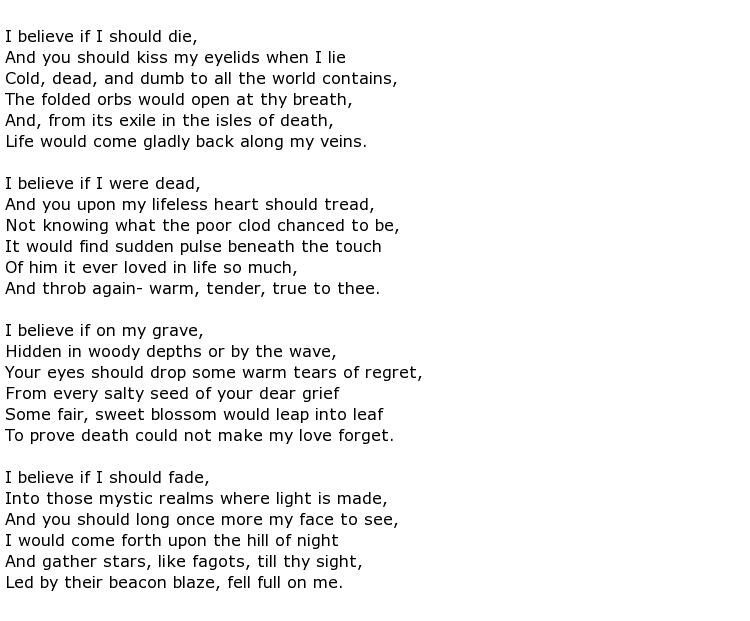 She married Gideon Townsend in 1852 and they lived in the New York area for a few years before moving to New Orleans in 1860, remaining there for the best part of 40 years.  Although not officially the poet laureate of her state she was invited to recite a poem at the grand opening of the New Orleans Exposition of 1884, a major event organised to commemorate and celebrate the fact that the city's Cotton Exchange handled at least a third of the cotton produced in the whole of the United States at that time.
Many of her other poems were lyrical, descriptive pieces about the landscapes that she knew, such as The Hills of Wayne and Down the Bayou.  Townsend had a deep interest in Mexican literature and she had the honour of being the first American to become a member of a literary club called "Liceo Hidalgo".  She worked tirelessly to promote Hispanic literature as well as that produced by writers of the southern states.  Indeed, it was noted in a 2002 publication called The History of Southern Women's Literature that her work had a "freshness and genuineness in dealing with traditional subjects".  She wrote often humorously and with a great sentimentality for all aspects of life in19th century America and many of her poems appeared in anthologies after her death.
Mary Ashley Townsend died on the 7th June 1901 at the age of 68.