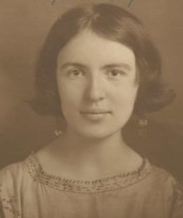 Marya Zaturenska was a 20th century American, Russian-born, Pulitzer Prize-winning poet.  Her poetry was mostly written in a lyrical, optimistic style with occasional dark themes running through it.
She was born on the 12th September 1902 in Kiev but she was taken to the United States in 1910 where the family joined the ever growing tide of migrants from Europe in setting up home in New York.  She became an American citizen within two years.  They lived on Henry Street close to a building known as the Settlement House.  Understandably her education was interrupted by the need to earn money.  Like so many other young women she took up employment in a textiles factory but, despite the long, debilitating hours, she was determined to learn.  For most in her position the only way to do so was to attend night school.  She was clearly educationally advanced and won a scholarship to study at Valparaiso University, Indiana in 1922, remaining there for a year.  She then went on to gain a degree in library science at the University of Wisconsin–Madison.
While studying at Wisconsin she met her future husband, a prize-winning poet called Horace Gregory.  Their marriage in 1925 produced two children, a boy and a girl.  Perhaps she was influenced by her husband's success but she went on to become a prolific poet herself with eight poetry collections to her name.  Her first was called Threshold and Heart, published in 1934, and her next book, Cold Morning Sky, won the Pulitzer Prize for poetry in 1938.  Here is the poem of that name, an evocative description of the early morning sky as the sun slowly rises onto a new day that is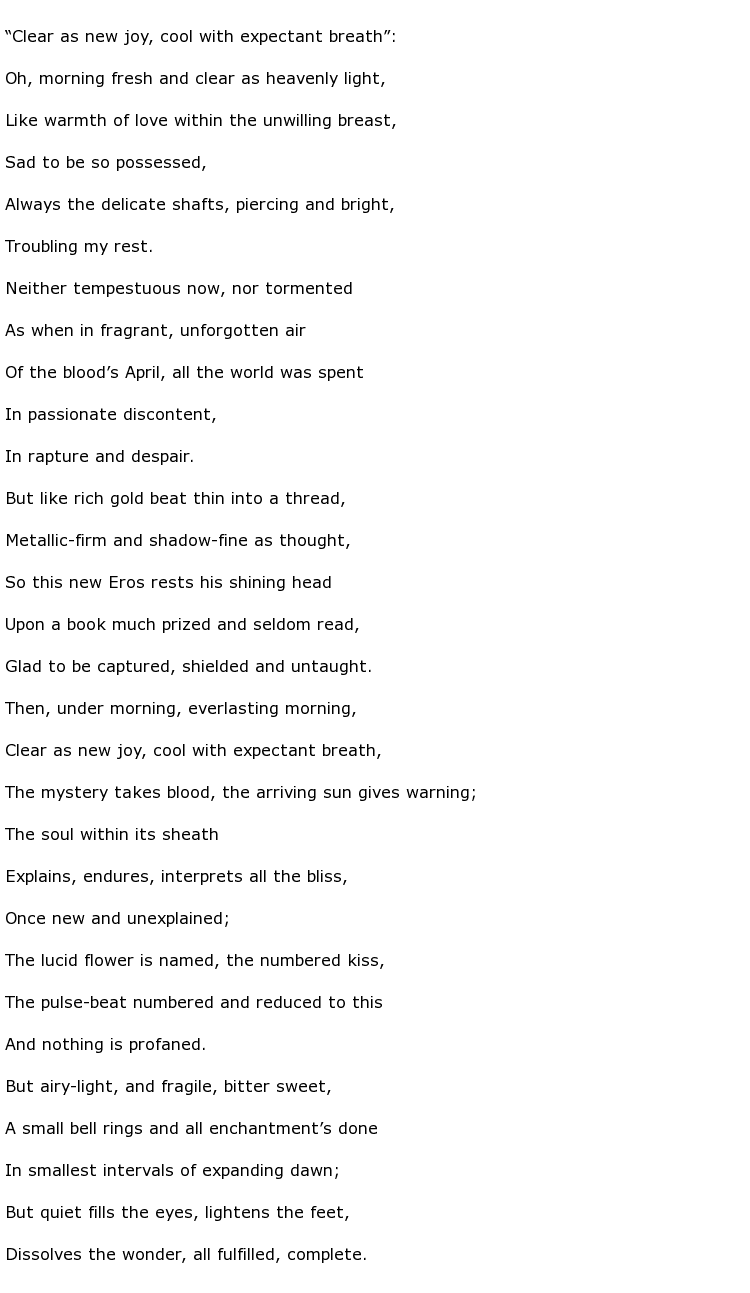 Zaturenska achieved great popularity as a poet despite being regarded, in some quarters, as an "old fashioned writer".  This was mainly due to her stubborn refusal to change her style which borrowed much from the English Decadent movement of poetry which was prevalent during the late 19th and early 20th centuries.  She was, most certainly, a technically skilled writer and her work was often optimistic and full of hope, but sometimes dark and illustrative of a society in decay.  At this time America was going through a long period of depression both socially and economically and she belonged to the school of thought that "life must go on" despite the trials and tribulations.
Her last volume came out in 1974 under the title The Hidden Waterfall.  Zaturenska also became involved in the editing of six different poetry anthologies including one in 1970 featuring the poetry of Christina Rossetti.  Her work was also published in newspapers such as The New York Times.  She made many contributions to Poetry Magazine and some of this work led to the award of "Shelley" and "John Reed" prizes.  Besides being a popular poet with her readers she was also admired by fellow writers such as Erica Jong who, following the publication of Zaturenska's final book, expressed the hope that many of her contemporaries would



Marya Zaturenska suffered heart failure and died in Shelburne Falls, MA on the 19th January 1982 at the age of 79.