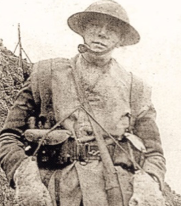 Max Plowman was an English poet who held pacifist views even though he enlisted into the British Army in 1914 and served in the front line trenches of the Somme before being invalided back home.
He was born Mark Plowman on the 1st September 1883 in the Northumberland Park district of north London, the son of a businessman who dealt in the production of bricks.  His parents were staunch members of the Plymouth Brethren religion and Plowman followed their lead for a time.  His education took place at the Paradise House School but he had no desire to go beyond the age of 16, leaving school to join his father's business.  This period of employment lasted for ten years.  In 1914 though he moved on to journalism and writing poetry and was married the same year to Dorothy Lloyd Sulman.  He soon declared himself anti-war, describing the emerging conflict as "insane and unmitigated filth" and yet, despite this, he volunteered to serve with the Medical Corps at Christmas 1914.  Maybe, like many others, he believed it would soon be over anyway.
Later he transferred to the Yorkshire Regiment and found himself on active service on the Western Front.  A shell exploded close to him one day and he was repatriated to a Scottish convalescent home suffering from shell shock.  He used his recovery time to write a great deal of poetry including a published collection called A Lap Full of Seed.  During 1918, with the war in its last year, Plowman was court martialled for refusing to return to active service having been passed fit for duty.  His sentence was dismissal from the Army, much to his relief, although they did try to conscript him shortly afterwards.  Once more he escaped when his appeal as a conscientious objector was upheld.
A poignant piece of his war poetry was the poem When It's Over where a soldier muses on what he might do once the guns have stopped.  It begins optimistically but gets steadily more fatalistic.  The final verse tells the reader that all of his hopes were in vain.  Here are the opening and closing verses of the poem: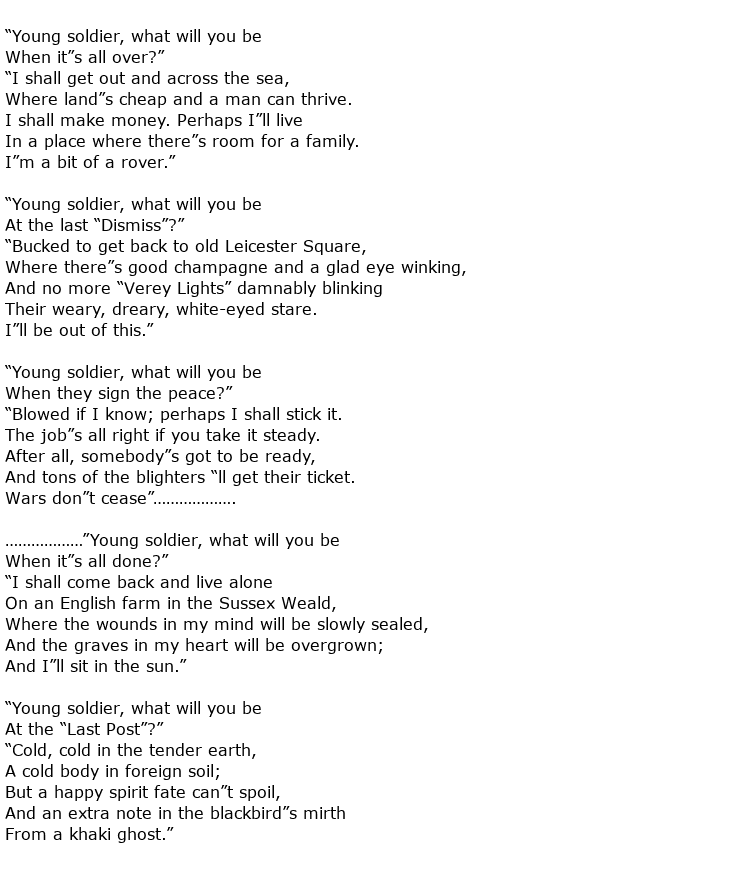 Plowman wrote a memoir about his war experiences in 1928 called A Subaltern on the Somme although it was published using the pseudonym "Mark VII".  During the 1930s he got involved in writing for socialist publications such as The Adelphi, Peace News and The New Age.  He associated with other writers of similar political views such as George Orwell and, in 1934, he was one of the co-founders of a commune based in Langham, Essex called the Adelphi Centre.  This only lasted for three years and, when it closed, the building became a refugee centre housing Basque children fleeing the Spanish Civil War.
Plowman's participation in The Adelphi magazine continued and attracted contributions from many notable literary figures.  He was never considered a great writer but he was praised for his scholarly efforts, particularly his appraisal of the works of William Blake.  He kept his pacifist views right to the end and, fortunately, was too old to be considered for military service when the Second World War began.
Max Plowman died on the 3rd June 1941 at the age of 57 and was buried in Langham churchyard.