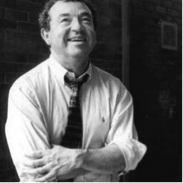 Michael Casey is an American poet who is generally acknowledged as the first poet to address the horrors of the Vietnam War in a way that really spoke to the readers, using humour and candour in equal measure. So many Americans were so detached from the war, both physically and emotionally, and Casey used the language of the soldiers and precise descriptions of events to drum home the realities suffered by those drafted.
Casey was born in 1947 in Lowell, Massachusetts to parents of Armenian descent. He was well educated and, in 1968, achieved a B.S. in Physics when studying at the Lowell Technological Institute. A fellow student at this time was William Aiken, a man who would also go on to become a poet as well as a literary critic. Any hope of further study was put on hold for a while though as he was drafted into the army, inevitably being sent to Vietnam. He was a military policeman there from 1968-70, in the Quang Ngai province, and it was here that he gathered so much material for his future writing career.
He was fortunate in that his job kept him away from the front line action that claimed so many lives, on both sides. He was, though, able to observe the belligerence of officers back at HQ along with the often boring routine of enlisted men waiting to go up to the front. He also witnessed the struggles of the Vietnamese peasants who somehow managed to eke out their existence knowing that their lives were hanging by a thread. Casey wrote all of these observations down for a collection of poetry that was published on his return home, the title (Obscenities) portraying his feelings about what he had seen.
He took up writing for a living immediately on his return to the United States and, two years later, Obscenities was published. It was so well received that he was awarded the 1972 Yale Younger Poets Award. Encouraged by this he took a masters' degree in Creative Writing and was soon publishing work with great regularity. Other collections of his work included Millrat, Raiding a Whorehouse  and Cindi's Fur Coat.
His style was gritty, realistic and atmospheric, especially when writing about Vietnam. He used the language of the soldier, deliberately spelling some words wrongly to reflect what he had heard. An example of this can be found in the poem Knowledge:

Here is another short extract, showing how some aspects of "normal" behaviour back home would be seen as totally inappropriate in Vietnamese culture:
Casey uses dialect to great effect in his poetry. It's the speech commonly heard on the street, or in a war zone, and it makes his poetry all the better for it. For those who were lucky enough never to see the horrors of the fighting in Vietnam, reading his work can give them a true and accurate flavour of what those involved felt like at the time. He writes with compassion and intensity, almost compelling a reader to take in the whole book in one sitting.
The work of Michael Casey has been seen in many publications such as Rolling Stone and the Los Angeles Times as well as being used in a number of poetry anthologies.