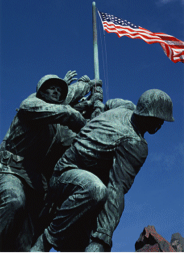 Nathaniel Graham Shepherd was a 19th century American poet and journalist whose famous, and poignant, poem The Roll Call is often quoted whenever American Memorial Day comes around. It's an account of the aftermath of a Civil War battle when the names are read to a platoon of soldiers standing on parade, but only a few are left to answer their names. When the war broke out Shepherd spent time as a war correspondent, writing for the New York Tribune. He also served time as an art teacher in the state of Georgia and worked in insurance.
He was born sometime during the year 1835 in New York City and his surname is sometimes spelled Shepard. There is little recorded about his early years but it is believed that he was a studious boy with a keen interest in art and poetry. Following his schooling he moved away to Georgia, taking up art teaching for a time, before returning to New York where he took up a career in the insurance business. He soon became part of the literary scene in the city and spent a good part of his time socialising and writing poetry.
Much of Shepherd's written work was published in journals or periodicals and a number of his poems became very popular, examples being the above mentioned The Roll Call, A Summer Reminiscence and The Dead Drummer-Boy. Occasionally though he ruffled feathers due to his social activities; he seemed to be a regular drinker and card player which did not always lead to him thinking rationally. In June 1825 he was accused of plagiarism when one of his poems was published in the Saturday Press and the editor spotted similarities with another poet's work. Shepherd retorted with suggestions such as



A fairly unpleasant relationship endured between the two for a while, with other writers coming out in support of Shepherd. In the end the differences were settled and he continued to write for the Press for some years afterwards.
He was described as a "bohemian" by William Winter, a theatre critic and the biographer for the members of an establishment called Pfaff's Cave which Shepherd frequented regularly, along with others of the literary and artistic set. Winter confirmed Shepherd's sociable character, saying that he was


Things changed dramatically though with the outbreak of the Civil War which, understandably, brought about a much more serious side to his nature. He became a war correspondent for the New York Tribune while continuing to write poetry. His most famous piece came out of this period. If the reading public did not already understand it, the following poem hammered it home to them that there were too many young men dying during this bloody conflict. Here is the poem, called The Roll Call: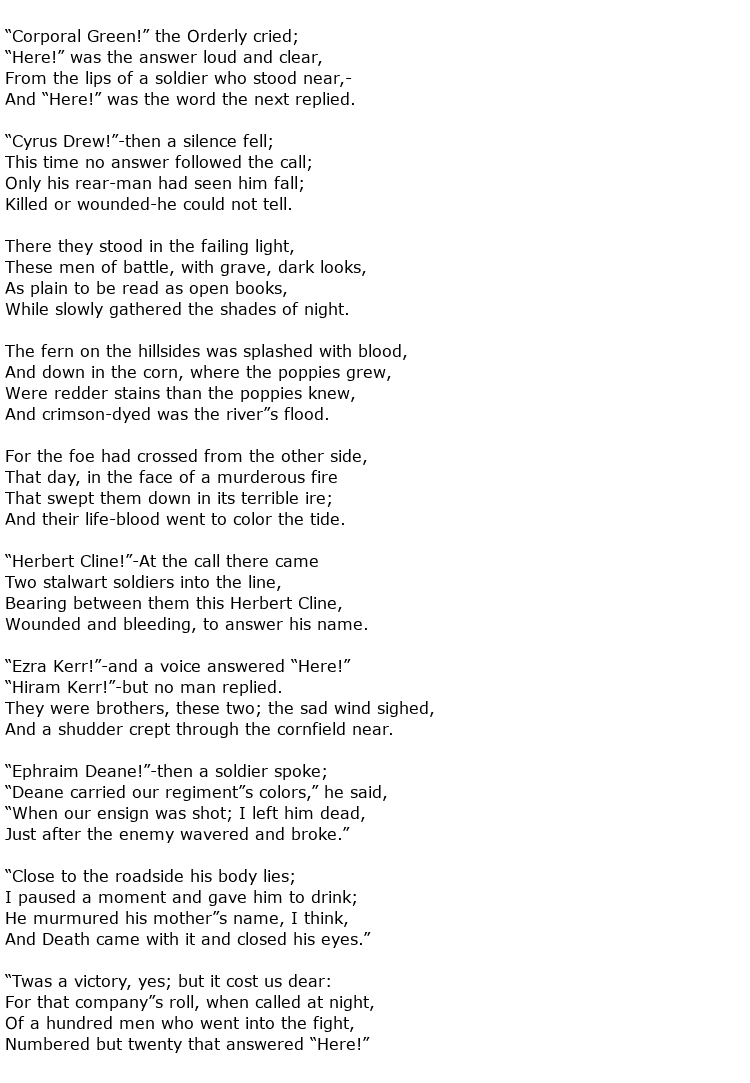 Nathaniel Graham Shepherd died in the place where he was born, New York City, on the 23rd May 1869. This was at the tragically early age of only 34.