Orrick Johns was and American writer born in the late 19th century. He moved in elite literary circles and was able to count amongst his contemporaries the likes of Ernest Hemingway, T S Eliot and F Scott Fitzgerald. His work was admired by many, including fellow poet Sara Teasdale who conducted a long-running series of correspondence with him. A collection of 43 letters, written by Teasdale to Johns, were considered of significant interest that they have been preserved. They can now be found in the library at the University of Delaware. Johns wrote a great deal of poetry, some plays and at least one autobiographical account of his formative years. He took a keen interest in politics and was a member of the Communist Party.
He was born Orrick Glenday Johns on the 2nd June 1887 in St Louis, Missouri, the son of newspaper editor George Sibley Johns. His mother was Minnehaha McDearmon, a woman of Native American origin. Nothing is recorded about his early years and education but it is known that he was involved in a serious accident with a St Louis streetcar sometime during his childhood. His injuries were so severe that he had to have one of his legs amputated. Much later in his life his disability was mentioned, perhaps in a sympathetic manner, in a poem called Thou Shalt Not Kill by Kenneth Rexroth. In this poem the author asks what became of a number of individuals and includes the line



As he grew up Johns was a keen writer of poetry and sought recognition by entering a number of competitions as a young man. In 1912 he won a prize that was hosted by a publication called The Lyric Year. He felt at the time though that his victory was ill-deserved and that it should have gone to Edna St. Vincent Millay for her fine lyric poem Renascence. He went on to release a number of collections of poetry such as Asphalt and Other Poems, published in 1917. In 1920 he published Black Branches, A Book of Poetry and Plays.
In 1937 he wrote an autobiographical account of his life so far which included detailed observations of his relationship with his father and was called Time of Our Lives: The Story of My Father and Myself. The book also included his reflections on the social changes that were taking place in America, examples being the "Muckrake Era", the "Bohemian Interlude", ever-increasing immigration into the country and the rise of fascism across the world. As an active member of the Communist Party the rise of the Nazis in Germany would have troubled him greatly.
Here is an example of his poetry, a lyrical piece called The Sea Lands: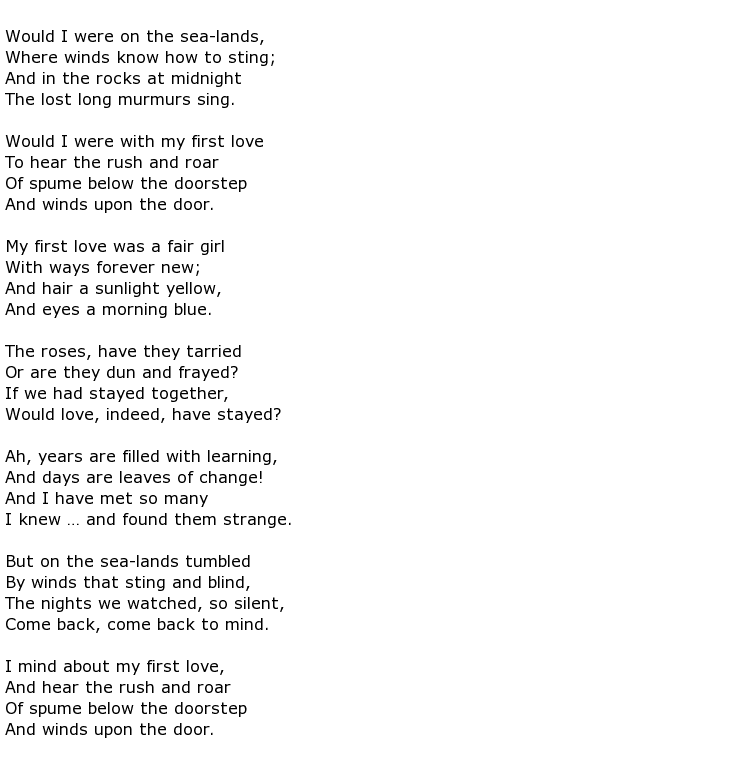 Johns was married three times and these unions provided him with only two children, both girls. His first wife was the American landscape painter Marguerite "Peggy" Frances Baird.
Orrick Johns committed suicide on the 8th July 1946 in Danbury, Connecticut. The cause of death was poisoning.