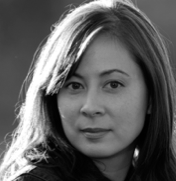 Paisley Rekdal is an American award winning poet and university lecturer.
Little is known of her early life but she was born some time during the late 20th century in Seattle, Washington State and she was raised by her Chinese-American mother and Norwegian father.  She was a bright girl at school and went on to receive a good university education, beginning with a BA from the University of Washington.  She then gained a Masters' degree from the University of Toronto Centre for Medieval Studies.  She followed this with an MFA from the University of Michigan in Ann Arbor.
Her poetic career has been brief so far with four known collections being published.  She began in 2000 with A Crash of Rhinos, the next being Six Girls Without Pants two years later.  Her other two collections have been The Invention of the Kaleidoscope (2007) and Imaginary Vessels  in 2016. Probably with a passing reference to her half-Chinese parentage she produced a book of essays in 2000 called 



One reviewer said, of her Kaleidoscope collection, that it was



Rekdal's work often encompasses contemporary culture while lending itself to wider issues such as myths and identity, race and sexuality. As well as books in her own name, she has had work included in a number of anthologies of poetry, examples being the 2006 title



and the Pushcart Prize Anthology in 2010.
She has been fortunate enough to win prizes such as the Village Voice Writers on the Verge Award, the Pushcart Prize and she was awarded a Fulbright Fellowship to South Korea.  There have been many other awards including fellowships from the Guggenheim Foundation and the Amy Lowell Trust.  It can be difficult to categorise the work of Paisley Rekdal but fellow poet Major Jackson, who is also the poetry editor of the Harvard Review, said that her poetry has



Here is an extract from a poem called A Pornography.  It is a poem of two verses, this being the second, portraying the sometimes bleakness, hopelessness of those participating in, and those watching, an erotic film: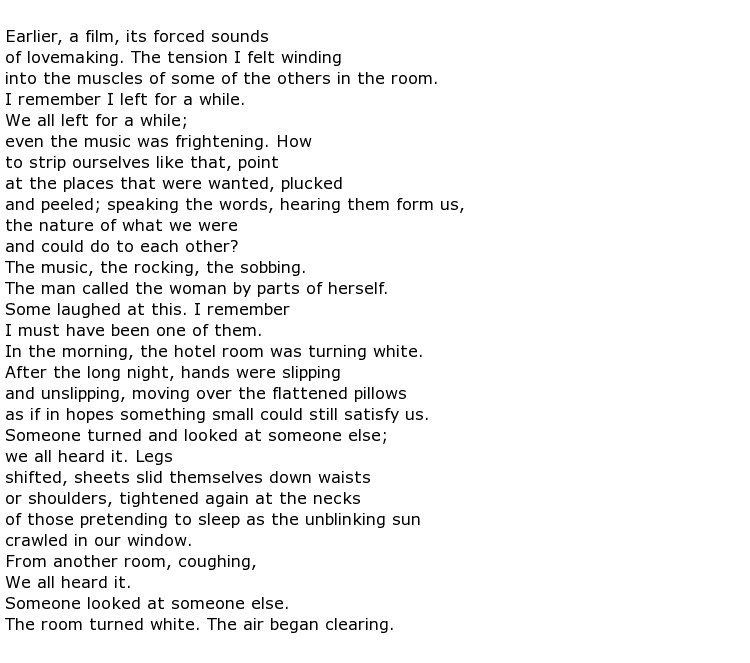 Her most recent 2017 project, in the form of a book-length essay, will be called 


  Besides published books she has had many pieces of work featured in magazines such as



Paisley Rekdal lives in Salt Lake City where she was the founder, and is the current editor, of a community based web project called Mapping Salt Lake City.  This invites people to submit their own experiences and views on the changing city, in terms of its art, critical and creative literature.  She currently teaches at the University of Utah.