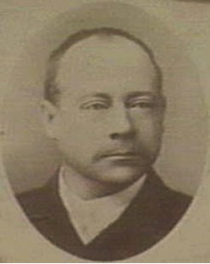 Philip Joseph Holdsworth was a 19th century Australian poet who worked for many years in the colony of New South Wales. He filled a number of civil service posts and was also a journalist and newspaper editor in the Sydney area.
He was born on the 12th January 1851 in Balmain, near Sydney, the son of a successful boat builder. It was a fairly strict upbringing as his father was involved in protectionist and temperance movements during Philip's early years. He went to school at Fort Street High School but no further education was undertaken. Instead, he left school and entered public service, taking up a junior clerical post in the Revenue department of the Sydney Treasury.
By May 1878 he had become assistant receiver and was earning himself a reputation as a 'good financial man'. Another twelve years went by until Holdsworth was appointed Secretary to New South Wales's Forest Department though this prestigious post was short-lived. The department was abolished three years later and all he was left with was a small pension for his years of service.
Apart from his career as a civil servant he had always had an ambition to become a famous writer but it was not until he reached the age of 34 that he managed to get some of his poetry published. A volume of poems entitled Station Hunting on the Warrego, and other Poems was published in 1885. Unfortunately it turned out to be his only published book of poetry.
In truth his work attracted very little sustained interest. The bulk of his poetry was written while still a young man and has been described as "conventional in both subject and style". An example of his work which received some appreciation was a lyrical, romantic poem called My Queen of Dreams, and it is reproduced here: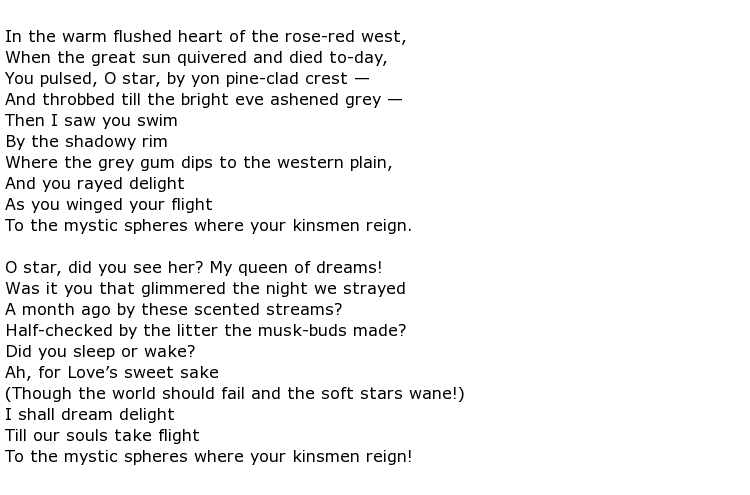 Other literary pursuits included the ambitious writing of a book called A Brief History of Australia and he also wrote a number of articles on various subjects. He had a good outlet for his work in a publication called the Illustrated Sydney News which he edited for many years during the 1880s. He left the paper when new ownership took over but he found a number of other Sydney-based publications to publish a variety of reviews and journals. These included the Athenaeum, Freeman's Journal and the Bulletin. It seems that Holdsworth was well thought of in his home city's club society as he held the post of Honorary Secretary of the Athenaeum Club of Sydney for a number of years.
Although his name is definitely a part of Australia's literary history one would perhaps summarise his impact on Australian literary society in general thus: he could probably be described as a fairly insignificant writer, but an amiable character nonetheless.
Philip Joseph Holdsworth died suddenly on the 19th January 1902, at the relatively young age of 51, at his home in Ocean Street, Woollahra, New South Wales. He left behind his wife Charlotte Emily and his only son.