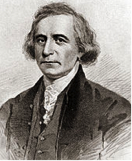 Philip Freneau was an 18th century-born American poet who has been dubbed the



He considered himself a polemicist and he had the opportunity to express his views widely in his capacity as a newspaper editor. Freneau also served for a time as a sea captain.
He was born Philip Morin Freneau on the 2nd January 1752 in New York City, the son of a Scottish mother and French Huguenot wine merchant. They raised him in Monmouth County, New Jersey, where he went to school before going on to Princeton university. A good friend there was James Madison and the pair collaborated later on in establishing the National Gazette newspaper.
Before Freneau graduated in 1771 he produced two pieces of poetic work, the first being the History of the Prophet Jonah. Aided by future lawyer and writer Hugh Henry Brackenridge, he also produced a satirical piece in prose form called Father Bombo"s Pilgrimage to Mecca.
In the immediate years following graduation he was uncertain which direction to take. He had a brief spell as a teacher and then studied theology but soon abandoned these pursuits. The Revolutionary War was imminent and Freneau wrote a series of articles attacking British rule. At first he escaped any military involvement by travelling to the West Indies in 1776 where he spent his time appreciating his surroundings and writing about them. His enthusiasm for the sea also prompted him to study navigation.
But he was tempted to return to America and joined the patriots in 1778, eventually taking up the post of sea captain on a revolutionary privateer ship. This was not a successful venture and he soon found himself captured by the British and incarcerated on a prison ship. Conditions on this vessel were so bad that he almost died and he wrote about it (a piece of work called The British Prison Ship). His treatment on board inspired Freneau to pen many more poems and articles of an anti-British nature.
He married in the year 1790 and was, by now, the assistant editor of the New York Daily Advertiser. His friend James Madison, along with no less than Secretary of State Thomas Jefferson, persuaded him to move out to Philadelphia to work on a partisan newspaper that it was hoped would be in direct opposition to the Federalist Gazette of the United States. The paper was called The National Gazette and was successful in its aims. The journalists, in particular Freneau, were outspoken in their criticism of the government and made frequent attacks on the president, George Washington. Understandably the president took a dim view of Freneau's opinions.
Later in life Freneau withdrew from political editorship, preferring a quiet, rural life where he could write mostly about the joys of nature, although he did occasionally pen the odd political piece as well. One notable poem on the nature theme was The Wild Honey Suckle, written in 1786 and it is reproduced here: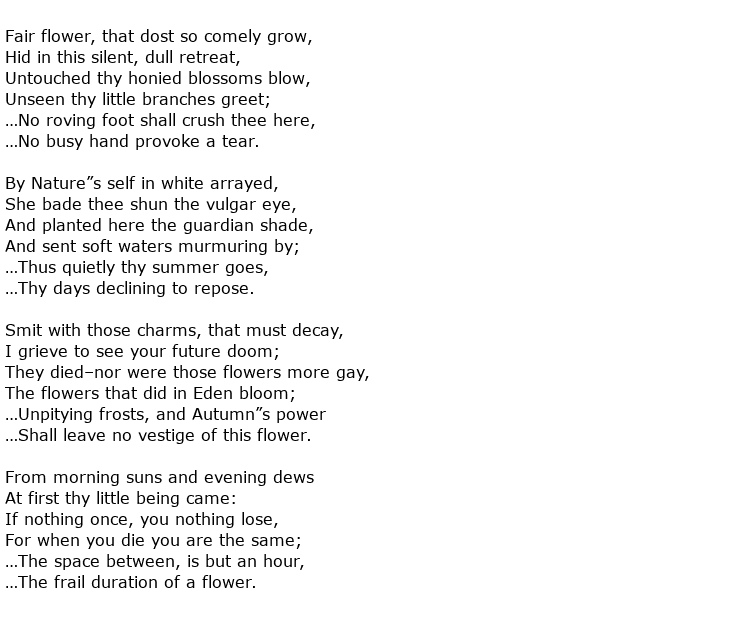 He wrote darker pieces though and one, The House of Night, contains Gothic elements that were similar to those introduced later by Edgar Allan Poe. Freneau also wrote poems in praise of the Native American Indians, using "romantic primitivism" in works such as The Indian Burying Ground and Noble Savage. His days as a sea captain also inspired many naval ballads.
Philip Freneau died on the 18th December 1832 at the age of 80. It was not a peaceful death however – while trying to get home in bad weather he fell and froze to death in the snow.