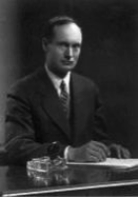 Raymond Knister was a 20th century Canadian writer whose poetry, novels and short stories, mostly about rural Canada, were much appreciated for their realism. Despite his brief spell on earth his was seen as a distinctively modern voice in the literary history of his country.
He was born John Raymond Knister on the 27th May 1899 in the small town of Ruscom, Ontario. Little is known about his early years but a spell at Victoria College, part of the University of Toronto, was cut short when he contracted pneumonia, thus causing him to drop out of his course of study. He had, however, developed a serious interest in literature and was already writing poetry and short stories by the age of eighteen. The college literary magazine, Acta Victoriana, accepted a number of his pieces, particularly articles written about famous names from the history of literature such as Robert Louis Stevenson and Cervantes.
After recovering from his illness, Knister worked on his father's farm and he remained in this employment until at least 1923. He continued with his writing though and produced a number of pieces of work about life in the farming community. His talent enabled him to secure a position as a book reviewer for the Detroit Free Press and he then moved on to become an associate editor at the prestigious literary magazine The Midland, based in Iowa.
He didn't stay in one place for too long and further moves included driving a taxi in Chicago in 1924 while, at the same time, writing reviews for the Evening Post. Next came some freelance work for the Toronto Star Weekly and here he enjoyed the company of fellow writers such as Charles G. D. Roberts, Morley Callaghan and many others. Knister compiled a collection of nature poems under the title Windfalls for Cider but financial difficulties with the publishing house prevented publication. A novel was published shortly afterwards though, titled White Narcissus, and this is still considered to be a classic of Canadian literature.
Knister was, no doubt, inspired in his writing by others and he was certainly enraptured by the work of the English romantic poet, John Keats. He spent a great deal of time researching the life and work of Keats, aided by his wife, and eventually a 700-page non-fiction novel was published in 1934 under the title My Star Predominant.
Here is an example of Knister's dream-like poetry, a piece called Change. The words of this poem are inscribed on his tomb stone: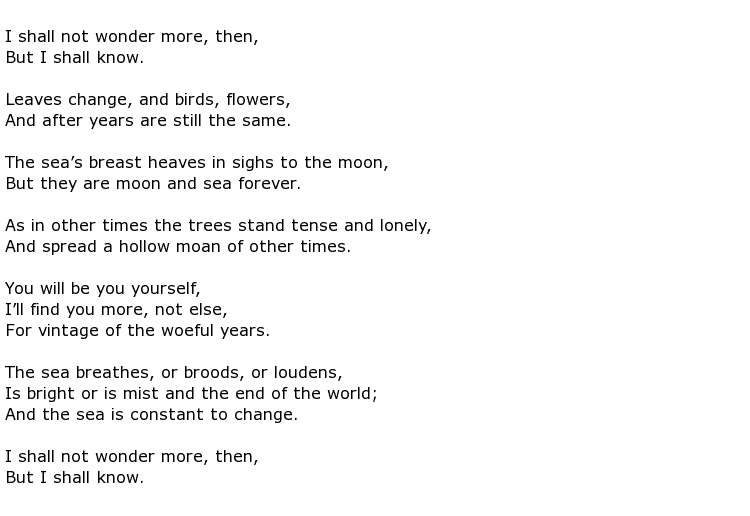 On moving to Montreal in 1931 he joined another literary group. In collaboration with another poet, Leo Kennedy, he planned the publication of an anthology of Canadian modernist poetry. New Provinces was not published until 1936, which was three years after his untimely death.
His output of work was considerable considering the short time that he lived. He wrote around a hundred poems and short stories along with four novels and countless essays and articles for publication in literary magazines and newspapers. His time working on the farm inspired pieces such as the short story Mist-green oats and others, such as Peaches, Peaches which was about the sexual awakening of a young boy working on a fruit farm.
He was certainly a pioneer in modern poetry in Canada and who knows how much more would have come from the pen of this writer had it not been for his early death by drowning in Lake St Clair during a family picnic. Some suggested that it was suicide but Knister's family have always denied that.
Raymond Knister died on the 29th August 1932 aged 33.