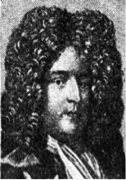 Richard Savage was an 18th century English poet and writer of tragi-comedy plays whose historical details are, unusually, mostly known from the contents of a biography written about him by Samuel Johnson, which he called Life of Mr Richard Savage. This book was published in 1744, a year after the subject's death. Naturally though, one should view Johnson's observations with a little caution as it is impossible to tell how accurately he would have researched and then portrayed the poet's life.
Richard Savage was born some time during the year 1697, possibly in mid-January. Doubts remained about his parentage for the whole of his life but it is suggested that he may have been the son of one Richard Savage, the 4th Earl Rivers. Indeed, when arrested in 1715 for a minor offence, he described himself as "Mr. Savage, natural son to the late Earl Rivers" so one can assume that he believed this to be true.
Early childhood years could have been spent with his grandmother, Lady Mason, who sent him to school in St Albans. He had ambitions to be a poet and his first effort was published in 1717 under the title The Convocation, or The Battle of Pamphlets. It was a satirical piece attacking a sermon given by the then Bishop of Bangor, Benjamin Hoadly. It is believed that Savage tried to suppress the work afterwards, perhaps regretting his actions as a young man.
His next projects involved acting and writing plays with one production, Love in a Veil, gaining him the patronage of Sir Richard Steele when it was performed in 1718. Five years later he took the lead role in his tragic play Sir Thomas Overbury which was not well received although the play did attract a certain notoriety. In that sense he succeeded, as his name was now well known. Savage was certainly, by now, firmly established in London's literary circles. He joined the so-called "Hillarian Group" in 1724, a society which included poets such as James Thomson and John Dyer. He published a collection called Miscellaneous Poems in 1726 and referred openly in the preface to his early family circumstances where he claimed to have been an "abandoned genius".
Savage's fortunes took a distinctly wrong turn towards the end of 1727 when he was arrested, along with two others, for murder following a drunken brawl near Charing Cross. The judge at the trial found him guilty and sentenced him to death. Appeals were lodged and he fortunately won the favour of the Countess of Hertford who appealed directly to Queen Caroline and he thus escaped the clutches of the hangman. He seems to have had some kind of connection with the Queen in that she granted him a pension of £50 per annum to last until her own death, and she bestowed on him the curious title of "Volunteer Laureate".
The incident actually enhanced Savage's reputation and he carried on writing once more. In 1729 he published a long narrative poem and he declared that this was his masterpiece. Here are two verses from The Wanderer: A Vision: Canto I: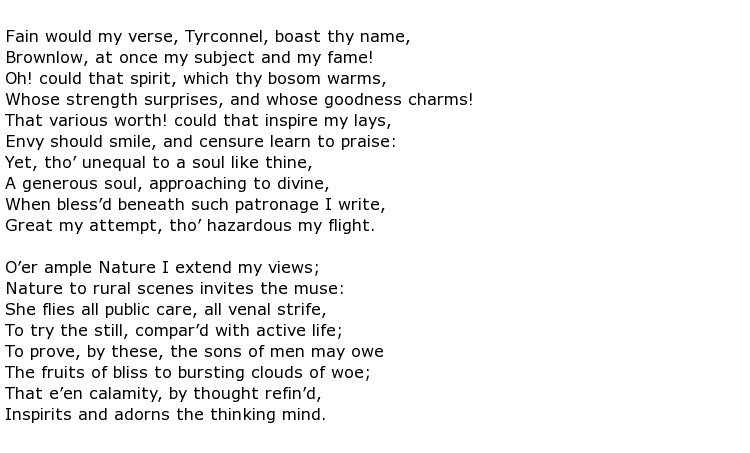 In his later years Savage struggled financially but was supported by literary friends including Dr Johnson. He was forced to move to Wales and continued to write there. His life was falling apart though and, in January 1743, he was so heavily in debt that he was sentenced to a period in the debtors' section of Bristol Newgate prison. This would be his final place of residence.
Richard Savage died in prison on the 1st August 1743, in his mid-forties. It is believed that he suffered liver failure brought on by excessive consumption of alcohol.