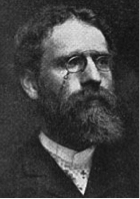 Robert Underwood Johnson was an American poet, naturalist and diplomat. His diplomatic activities were intense during the First World War and up to the early 1920s. He worked tirelessly on American-Italian relations and these efforts led to him being decorated by the Italian government. He also had an interest in American copyright laws, probably inspired by his friendship with an inventor called Nikola Tesla.
He was born on the 12th January 1853 in Washington DC. As he grew up he seemed to have ambitions to take up a writing career. His earliest recorded employment was as a journalist on the staff of The Century Magazine which he acquired at the age of 20. He eventually worked his way up to become editor, a post which he held for four years from 1909 to 1913. He was also associated with Scribner's Monthly magazine, both as a contributor of poems and articles and also in an editorial capacity.
He had an obvious love of the natural beauties to be found in the United States and, along with others such as the famous naturalist John Muir, campaigned vigorously to preserve great tracts of wilderness. Exploiting media outlets such as Century Magazine to publicise their views, Johnson was one of the driving forces behind the creation of the Yosemite National Park. They collaborated again when the Sierra Club was created in 1892 with the sole aim of preserving the Sierra Nevada.
Unsurprisingly, some of Johnson's poetry glorifies the natural world. A short example of his work is reproduced here – a two-verse poem called The Blossom of the Soul: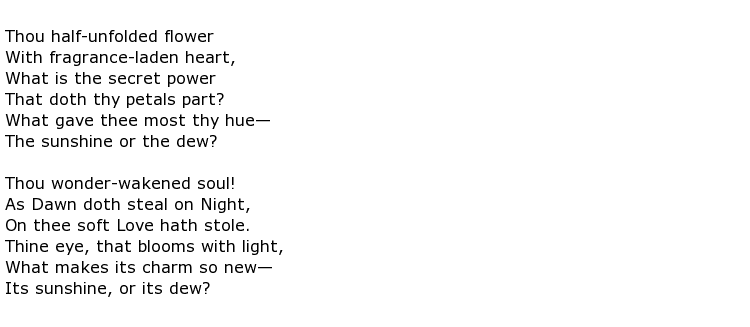 During the 1890s Johnson and his wife, Katharine, befriended the Serbian-American scientist Nikola Tesla who is perhaps most famous for his work involved in the design of the modern electricity supply system, otherwise known as AC, or alternating current. Johnson undoubtedly assisted the inventor with copyrighting his work, especially as he had become secretary to the American Copyright League. His efforts were appreciated worldwide and were recognised with decorations conferred by the French and Italian governments.
Although Johnson produced a number of written works in his own right, he expended plenty of effort on behalf of others too. An example was when he was able to persuade President Ulysses S. Grant to write his memoirs. He also took charge of a project to preserve the rooms in Rome that were occupied by poet John Keats and a friend during the last months of Keats's life in 1821. This can still be found in a building overlooking the famous Spanish Steps.
Johnson's diplomatic activities really came to the fore during the First World War when he served as US Ambassador to Italy and, as Chairman of the American Poets' Ambulance in Italy, he oversaw the presentation of some 112 ambulances to the Italian army over a period of four months. He was also President of the New York Committee of the Italian War Relief Fund of America between 1918 and 1919.
Robert Underwood Johnson died on the 14th October 1937 at the age of 84.