Ronald Allison Kells Mason was a 20th century New Zealand poet who usually abbreviated his long name, for the purposes of identifying his work, to R A K Mason. Fellow poet, and also journalist, Allen Curnow gave Mason the accolade of:

He was born on the 10th January 1905 in Penrose, Auckland. His father, who made perfume, met an untimely death when he accidentally overdosed on opium when Ronald was just eight years old. From then on he was sent, along with an elder brother, to live with one of his aunts on the South Waikato settlement of Lichfield. The boys were initially home taught by their aunt but Ronald went on to Auckland Grammar School, studying there between 1917 and 1922. He was a very able student, excelling in Latin and English, and it was here that he began writing poetry.
Following his school days he secured a teaching post at a private school called the University Coaching College where he taught Latin, Economics and Civic studies. This lasted for six years and, during this period, he published his first collection of poems in 1924 which was called The Beggar. It was essentially a collection of poems mostly written during his school days, many with a morbid theme. Here is the title poem: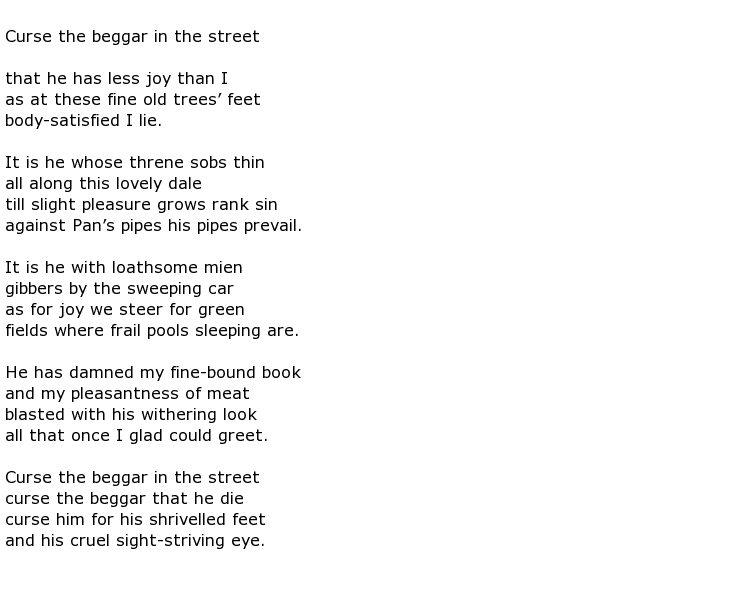 This collection did not enjoy any commercial success in New Zealand but an English poetry anthologist called Harold Monro got hold of a copy and included some of the pieces in two of his own published works: Chapbook in 1924 and Twentieth century poetry in 1929.
In the meantime Mason decided to enrol at Auckland University College, studying French and Latin. He eventually achieved a Bachelors' degree but not until 1939. He managed to support himself by continuing to teach and having occasional pieces of work published in Auckland newspapers such as the Sun and the Star. He also published a number of short stories in Kiwi, the Phoenix and Tomorrow.
He travelled quite a bit during the thirties, although not venturing much beyond his home islands. He found himself becoming disillusioned by the practices of New Zealand nationalism when he witnessed the events of the Mau uprising in Samoa and the poor living conditions on the island of Tonga. He eventually published a pamphlet, in 1947, called Frontier forsaken: an outline history of the Cook Islands. It is believed that his interest in political issues had its roots in his student days in Auckland.
At least three more collections of poetry were published including No new thing (1934) and End of day in 1936. After these though he concentrated mostly on writing didactic plays for both theatre and radio and writing articles of a political nature for newspapers, extolling the virtues of Marxism. He is remembered as one of the best poets to come out of New Zealand with his work from The Beggar onwards marking the beginning of that country's serious modern poetry output.
Ronald Allison Kells Mason died in Takapuna, Auckland on 13 July 1971 aged 66