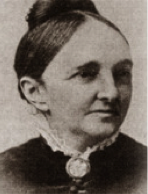 Rose Terry Cooke was a 19th century American writer who turned her hand to poetry, children's stories and a genre of short story writing that fits neatly amongst the so-called "local colour" literature that became popular in the United States after the Civil War. Her tales were descriptive and light hearted, giving those living in other parts of America a taste of what life was like in New England at that time. They were also appreciated by those who saw, in her writing, traces of a life gone by, thus evoking feelings of great nostalgia for some.
She was born Rose Terry in West Hartford, Connecticut on the 17th February 1827 into a very prosperous family. Her parents sent her to the exclusive Hartford Female Seminary where she became a popular writer of poetry and dramatic pieces that were recited and acted out pretty much amongst her school friends. She probably never envisaged becoming a published writer at that time, the work being more for her own entertainment as well as theirs.
In 1843 she graduated and entered the Congregational Church movement. She was invited to teach in Burlington, New Jersey at a local Presbyterian church and was also engaged by a clergyman by the name of William Van Rensselaer as governess to his children. She was still writing poetry and her first minor success was a story that was published in 1845 in Graham's Magazine. Six years later she came to the attention of the editor of the New York Daily Tribune who accepted for publication a poem called Trailing Arbutus. He praised it fulsomely, thus establishing her name in literary circles as one of note. Here is the poem: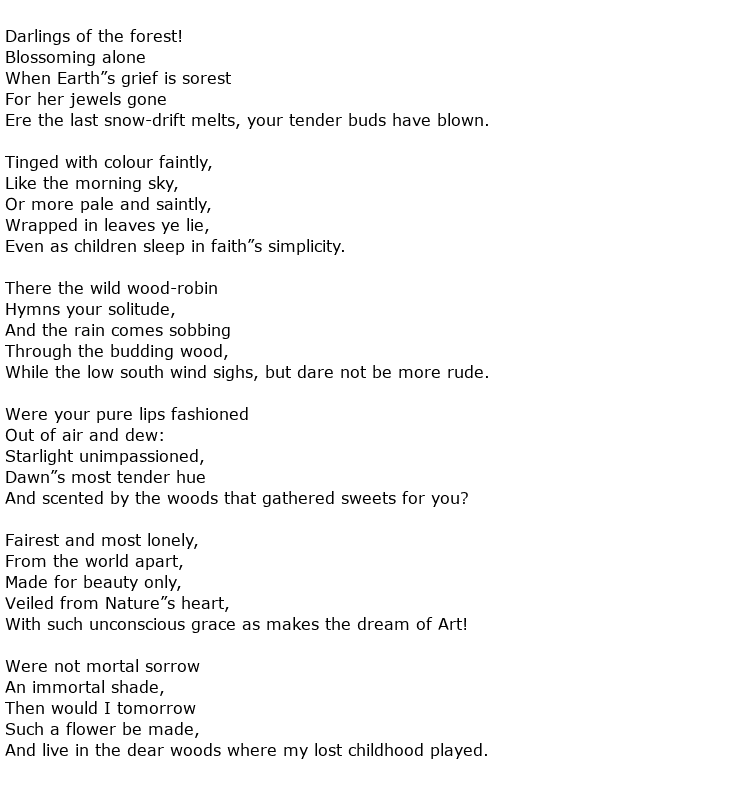 Her reputation grew from then on and, in 1857, James Russell Lowell invited Rose to write the leading story for the first issue of his new publication, The Atlantic Monthly.
Three years later she had enough material for her first volume of poetry to be published and it took another 28 years before the next volume was seen. Her verses have been described, rather unkindly, as "generally facile nature lyrics and some frontier ballads of rather more originality". In between her two volumes of poetry though, and about the time of her marriage in 1873, she started writing her humorous and popular short stories of New England life with such quaint titles as Somebody"s Neighbours, which was published in 1881, and Huckleberries Gathered From the New England Hills which came out ten years later.
These stories brought to life small town life in New England, using the tiniest of homely details to make a point. Themes covered were sometimes melancholy but then the mood was lifted by the use of humour. Although her stories were works of fiction there is no doubt that they provide a valuable snapshot of life in post-Civil War America. She also wrote a novel which was much less successful than her short stories and wrote tales for children that were published in a variety of magazines.
Rose Terry Cooke died in Pittsfield, Massachusetts on the 18th July 1892. She was 65 years old.