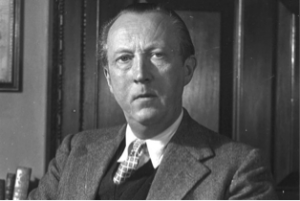 Sacheverell Sitwell was the youngest of the famous trio of artists and writers known as "The Sitwells", the other two being Sir Osbert Sitwell who was also a poet and journalist, and literary critic and poet Dame Edith Sitwell. Sacheverell, as well as being a poet, was a prominent music and art critic and was also an expert in baroque architecture.
He was born Sacheverell Reresby Sitwell on the 15th November 1897 in the North Yorkshire coastal town of Scarborough. He spent his early years at a grand residence called Renishaw Hall in Derbyshire. His father was Sir George Sitwell, 4th Baronet with Lady Ida Emily Augusta Denison, his mother, also being of noble stock, with a family line going right back to the Plantagenets. Sacheverell was sent to public school at Eton and then his education was suspended as World War One broke out. At the age of 19 he was serving as a Grenadier Guardsman.
Once hostilities were over he went up to Oxford, studying at Balliol College but he did not complete his degree course. He was more interested in helping his brother and sister with their literary and artistic projects. He was doing some writing of his own though and a poem called The Rio Grande was set to music by a composer called Constant Lambert and the song was broadcast on the radio in 1928.
Sitwell had experimental political interests and he was one of the first members of a breakaway group called the "New Party", set up in 1931 by Oswald Mosley, a man who would become famous for his fascist views as the decade wore on. Political interests took second place though to travelling and writing. His poetry was not universally popular and many critics spoke out against it, apparently because they did not care for the Sitwell family. Despite this, the Sitwells could justifiably be called "the first family of British literature" over a period spanning at least fifty years and their literary associates reinforced that tag.
Major pieces of work, such as Canons of Giant Art, were interspersed with others that were difficult to categorise. Examples such as For Want of the Golden City and Dance of the Quick and the Dead were described as art-based "fantasias". In all he produced at least 50 volumes of poetry as well as some 50 titles on architecture, music, art and travel. Here are the first three verses of Rio Grande: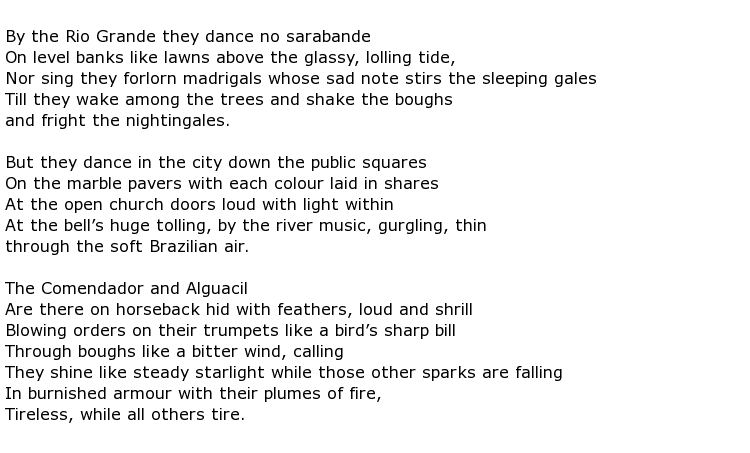 Sister Edith died in 1964 and when his brother Osbert died in 1969 he became the 6th Baronet and was further decorated in 1984 with the Companion of Honour. Sir Sacheverell spent the second half of his life living at Weston Hall in Northamptonshire and he was curiously described in 1987 as



He was still writing at the age of 83 but stopped following the death of Georgia, his wife of 56 years, in 1980.
Sir Sacheverell Sitwell, CH died on the 1st October 1988 at the age of 90 and was buried near his sister in the churchyard at Weedon Lois in Northamptonshire