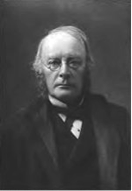 Samuel Ferguson was a 19th century Irish poet, who was also a public servant and barrister who, for his work as Deputy Keeper of the Public Records in Ireland, received a knighthood in 1878. This post came after he had retired from the bar some eleven years earlier. Many critics regard him as the stand out Irish poet of his time and he was, almost certainly, an inspiration to the likes of W B Yeats and others who fuelled the Literary Revival in Ireland.
He was born on the 10th March 1810 in Belfast, Northern Ireland. He grew up in a large family of six children whose mother loved to read great English literature to them. Thus Samuel was weaned early on Shelley, Keats and Shakespeare amongst others, which no doubt sparked his own interest in becoming a writer. From an early age he had a love of nature and the countryside where he lived and he carried this into some of his work.
It was not an easy time in the early years as his father squandered most of the family's money. Despite this though Samuel worked his way through the Academy in Belfast and then the Academical Institution. His interest in studying the law took him to Trinity College, Dublin and he graduated with a BA at the age of 16, and followed this with an MA six years later. He had managed to look after himself by writing articles for Blackwood's Magazine and he continued to do so after 1838, when he was called to the bar.
He decided to stay in Dublin to practice law but his interest in early Irish history and mythology took him on his travels around the archaeological sites and libraries of Europe during the year 1846, determined to unearth as much knowledge as he could. He was writing poetry all the while, with some of it being published in various publications. Another trip, in 1863, took him on a tour of megaliths in Celtic locations such as Wales, Cornwall, Scotland and Brittany. The results of his findings were gathered together  and edited by his widow, who then published his works a year after his death, in 1887.
A collection of his poems came out in 1865. This was so well received that he was awarded an honorary degree by Trinity College, Dublin in recognition of his achievements. Seven years later he wrote a major piece called Congal while another collection was published in 1880. His considerable achievements, particularly in antiquarian studies, earned him an election to the Royal Irish Academy's presidency.
Here is one of his poems which demonstrates a clear love and enthusiasm for the country of his birth. It is called The Fair Hills of Ireland: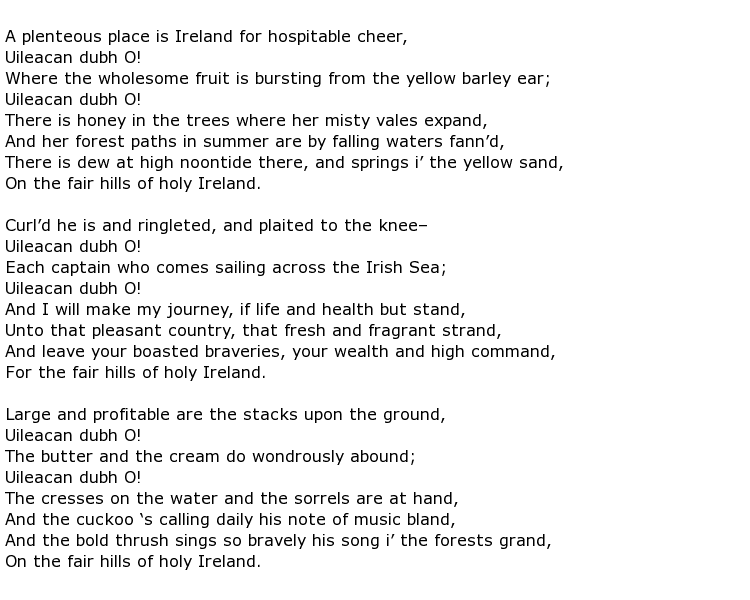 Sir Samuel Ferguson died on the 9th August 1886 at the age of 76. Although his death occurred close to the city of Dublin he was returned home, to the north, and was put to rest at Donegore in County Antrim. His house in Dublin became a place of interest for anyone to visit with an interest in literature, music and art.